10 Songs About Gadgets And Tech
22 January 2017, 08:00 | Updated: 9 August 2017, 10:14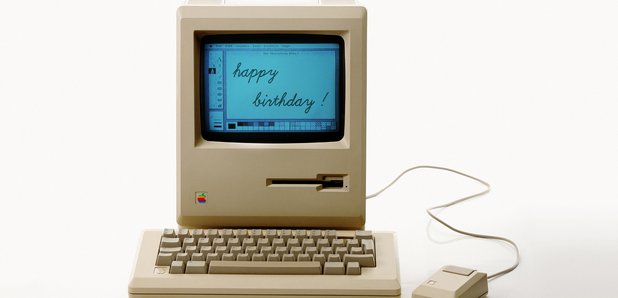 On 22 January 1984, the Apple Macintosh made its first public appearance during an ad for the Super Bowl. The actual computer went onsale on 24 January. So let's celebrate with some songs about GREAT GADGETS.
The Smiths - Bigmouth Strikes Again
"Now I know how Joan Of Arc felt… as the flames rose to her Roman nose and her Walkman started to melt."
The xx - VCR
Putney's finest keep it analogue by watching all their movies on tape. Be kind - rewind
Alt-J - Tessellate
Alt-J makes the symbol ∆ if you press the two keys on an Apple Mac keyboard. TRUE STORY.
Radiohead - Paranoid Android
You can have either the phone or the humanoid robot. The original "Paranoid Android" was, of course, Marvin - the terminally depressed robot from the Hitch Hikers' Guide To The Galaxy.
Kraftwerk - The Model
The 'Werk were the original "Man Machine", who had the cunning idea of sending out mannequins of themselves on tour, rather than being bothered to trudge around the world in person.
New Order - Blue Monday
The white hot forge of technology, circa 1983. New Order's plan behind Blue Monday was to create a song that could be played by their sequencers and drum machines as an encore, rather than having to go through the chore themselves.
Daft Punk - Digital Love
France's answer to Kraftwerk. And the answer is: "Oui".

Blur - Coffee And TV
Without TV, you wouldn't have this hilariously cute video of the dancing milk carton, would you? Thank you, John Logie Baird!
Stereophonics - I Wouldn't Believe Your Radio
Why wouldn't you believe the radio!? Everything we say is true. Except, maybe, the last bit. Anyway, where would we be without radio? You certainly wouldn't be here now, reading this article.
The Strokes - The Modern Age
Finally, Julian Casablancas pays tribute to the 21st Century (possibly).