The best ever rock remixes
7 September 2019, 17:38 | Updated: 13 September 2019, 17:50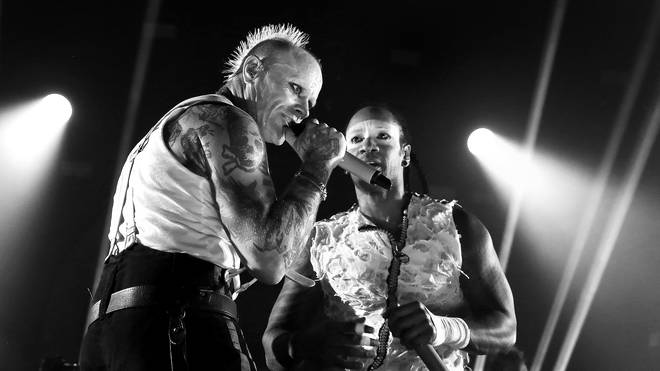 When rock music hits the dancefloor, it can be a beautiful thing. We look at the greatest examples of the indie remix.
The Prodigy - Voodoo People (Pendulum Remix)

Remember the mid-noughties when Pendulum were everywhere? Their remix of The Prodigy classic was a big reason why. Combining their famous drum n' bass sound with the iconic Voodoo People riff proved a huge hit and is a club favourite to this day.

Justice Vs Simian - We Are Your Friends

The club floor-filler is originally a track called Never Be Alone by Manchester band Simian, who split in 2005 to regenerate into Simian Mobile Disco. The We Are Your Friends version of the track started life as a submission in a remix competition, and became one of the biggest tracks of the noughties.

Cornershop - Brimful Of Asha (remixed by Norman Cook)

Fatboy Slim injected fresh life into this late nineties track, which originally only reached number 60 in the UK Chart. After Norman was through with it, it shot straight to number 1.

Primal Scream - Loaded (remixed by Andy Weatherall)

Perhaps The Scream's most famous track, it's actually a remix of earlier record I'm Losing More Than I've Ever Had (give it a listen here). The band approached Andrew Weatherall to remix the song and Loaded was born. The "We wanna be free" lines are taken from the 1966 film The Wild Angels starring Peter Fonda

Yeah Yeah Yeahs - Heads Will Roll (A-Trak Remix)

A-Trak turned Karen O's indie singalong anthem into a dancefloor killer. As well as frequently remixing tracks, A-Trak is also a producer and, over the years, has toured frequently with Kanye West.

The Killers - Mr Brightside (Thin White Duke Remix)

No, this isn't a David Bowie remix (it's actually by a guy called Stuart Price), but it's a classic nonetheless. Following the remix, Price and The Killers went on the work together a lot, with Price producing on Day And Age and Battle Born, as well as working with Flowers on his solo record Flamingo.

Ian Brown - F.E.A.R. (UNKLE Remix)

UNKLE - aka Tim Goldsworthy and James Lavelle - have worked with everyone over the years, from Thom Yorke to Beastie Boys' Mike D, but it was their remix of Ian Brown's classic song that always resonates with us. It's reminiscent of that nineties dance euphoria we all fell in love with, without taking anything away from the original.

Manic Street Preachers - La Tristesse Durera (Scream to a Sigh) (Chemical Brothers Remix)

The Chemical Brothers were the biggest DJing duo in the world and anything they touched turned to gold (see their work with Noel Gallagher for example). This Manic Street Preachers remix came as a double, with Everything Must Go getting a rework too. But it's La Tristesse Durera that sounds the most natural. Unmistakably Chemical Brothers, but clearly Manics. Perfect.

MGMT - Kids (Soulwax Remix)

How do you remix an electronic riff that's already one of the most recognisable around? You simply squeeze it around an enormous bassline. The Dewaele brothers now spend most of their time as DJ outfit 2ManyDJs, who are also partial to the odd remix.

Kasabian Vs Stone Roses - Processed Waterfall

Everyone loves a good mash-up, and you can't do much better than a combination of Stone Roses' Waterfall and Kasabian's Processed Beats. This was put together by mash up legend Go Home Productions who has also fused together the likes of Madonna and The Sex Pistols and The Doors and Blondie.

The White Stripes - Blue Orchid (High Contrast Remix)

Cardiff's High Contrast is one of the most famous remixers around, taking on Adele, Kanye West, London Grammar and loads more. But it's the treatment he gives this classic Jack white riff that we love. It's fast, furious, and bursting with energy.