Rock Star Fireworks! When Things Kick Off In The Music World
3 November 2017, 12:00 | Updated: 3 November 2017, 17:51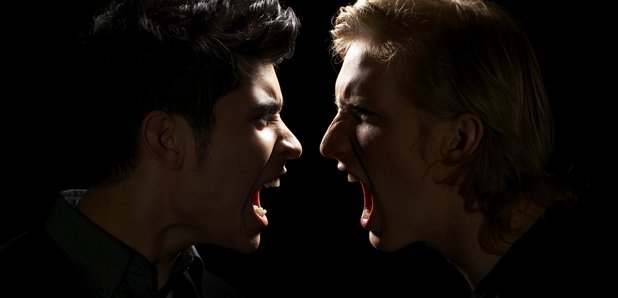 Pop star pugilists, rock and roll rucks, indie altercations. The world of music is full of confrontation. Here are five of our favourite examples of musician on musician ass-whupping.
JACK WHITE VS JASON STOLLSTEIMER OF THE VON BONDIES
On 13 December 2003, Jack White comprehensively whupped the ass of the Von Bondies singer Jason Stollsteimer at a nightclub in Detroit (what is it about Detroit?) after an argument erupted over who actually produced the Bondies' debut album (or something). Jack pleaded guilty to assault and battery and had to attend anger management classes.
IGGY POP VS SOME SCARY BIKERS
Iggy's band The Stooges played their last show* at the Michigan Palace in Detroit on 9 February 1973. At the previous show, Iggy had abused and taunted members of a biker gang in the audience. The gang, called The Scorpions, then called a local radio station and threatened to kill the band if they showed up in Detroit. Iggy didn't care and the show went ahead with quite a considerable amount of trouble from the crowd. The whole sorry mess was recorded for an album which was later released as Metallic KO and you can hear the beer bottles hitting the stage. Luckily, no one died.

*of their first incarnation; The Stooges reformed in 2003, fact-checkers.
MICK JAGGER AND CHARLIE WATTS
According to rock and roll legend (and eye-witness testimony from Keef Richards), during a Stones tour in the mid-1980s, a "refreshed" Mick Jagger rang drummer Charlie Watts' hotel room in the middle of the night and demanded: "WHERE'S MY DRUMMER?"

Charlie claims that he got up, shaved, dressed impeccably in his usual suit and tie, walked downstairs, knocked on Mick's hotel room door… and punched the singer in the face when he answered. He said: "Don't ever call me your drummer again. You're MY F**KING SINGER!"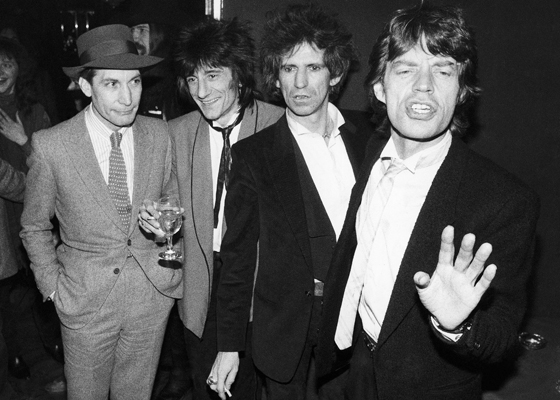 DAVE MCCABE OF THE ZUTONS AND SOME LAD
In 2010 The Zutons singer was convicted of assaulting a student outside a nightclub in Liverpool. Said student Peter Appleby received a headbutt and a broken nose after he made a hilarious comment about the coat McCabe's girlfriend was wearing. Apparently, it made her look like she had a beard. LOLZ. McCabe was ordered to pay £1,5000 compensation and undergo 150 hours of community service.

IZZY STRADLIN OF GUNS N'ROSES AND VINCE NEIL OF MOTLEY CRUE
At the 1989 MTV Music Awards, Motley Crue singer Vince Neil walloped GNR guitarist Izzy Stradlin after the Strad was seen "hitting on" Mr Neil's wife, Sharise Ruddell. Axl Rose weighed into the, er, "debate" and challenged Vince to a scrap outside Tower Records in LA. Neither of them ever showed up, so we're still waiting for this to be settled ONCE AND FOR ALL.