From Willy Wonka To The Waco Kid: Gene Wilder's 10 Greatest Roles
29 August 2017, 11:36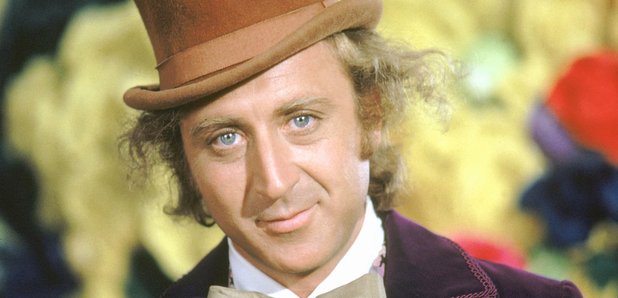 The American actor and director passed away one year ago today. Radio X takes a look back at some of his funniest moments.
"He simply couldn't bear the idea of one less smile in the world," said Gene Wilder's nephew Jordan Walker-Pearlman about the star, when he revealed that the actor had deliberately hidden his fight with Alzheimer's Disease from the public, so as not to ruin memories of his greatest role Willy Wonka. Here's how we should remember him.

Leo Bloom in The Producers (1968)
Wilder's first role for the manic comedy director Mel Brooks, here he plays a nervy accountant who is drawn into a scam cooked up by Broadway producer Zero Mostel. The idea is that they bring in investments on a sure-fire flop musical, making themselves a packet in the process. Unfortunately, the production they fund - a classic of bad taste, called "Springtime For Hitler" - turns into a massive camp hit. The resulting chaos causes Bloom to panic, giving full vent to Wilder's manic performance.
Willy Wonka in Willy Wonka And The Chocolate Factory (1971)
Gene Wilder's ultimate role, as the boss of Roald Dahl's fantastic confectionary factory, with a malicious sense of glee and a penchant for a bewitching tune. Wilder's amazing performance added flesh to Dahl's mysterious character, devising the scene when the competition winners first see Wonka, who fakes a limp then immediately launches into a graceful somersault. "From that time on, no one will know if I'm lying or telling the truth," Wilder reasoned.
Dr Doug Ross in Everything You Always Wanted To Know About Sex* (But Were Afraid To Ask) (1972)
A comedy film based on a best-selling sex manual? Well, it WAS the 1970s. Woody Allen helmed this frantic look at sexual problems and questions, in the form of seven occasionally bizarre sketches. Wilder appears in the sequence title "What Is Sodomy?", in which the respectable doctor to find he has some un-natural feelings for a sheep. Trust us, it's funnier when you see it.
The Waco Kid in Blazing Saddles (1974)
"My name is Jim, but most people call me… Jim." Mel Brook's much-loved, super-wacky cowboy spoof has not aged well, thanks mainly to some un-PC gags that form part of the satirical plot about a black sheriff running an all-white town in the Old West. Wilder plays The Waco Kid, a recovering alcoholic who teaches the new lawman how to get the better of the villains who want to over-run his town.
Dr Frederick Frankenstein in Young Frankenstein (1974)
Another Mel Brooks role for Wilder, this time in a loving recreation of the old Universal horror movies of the 1930s. Gene plays the title character, who tries to bury any memories of his evil grandfather by announcing the name is pronounced "Frawnkensteen". Inevitably, he gets drawn into the creature-making business and Wilder makes a convincing lunatic as the thunder strikes and the monster wakes.
George Caldwell in Silver Streak (1976)
Wilder plays a publisher taking the famous "Silver Streak" bullet train from LA to Chicago, who winds up drawn into a murder mystery. Like a Hitchcock movie with more laughs, or an episode of Murder, She Wrote starring Richard Pryor, this is a surprisingly gripping comedy-thriller.
Skip Donahue in Stir Crazy (1980)
Wilder teams up with his Silver Streak screen partner Richard Pryor again for a smash hit comedy about two hopeless friends who get framed for an armed robbery and find themselves floundering in prison.
Teddy Pierce in The Woman In Red (1984)
The ultimate Mid Life Crisis Movie? Wilder plays an ad executive in San Francisco who becomes with the mysterious woman of the title, played by Kelly Le Brock. It gets a bit cringeworthy, but Wilder plays the frustrated geek perfectly and the movie also gave the world Stevie Wonder's I Just Called To Say I Love You. Cheers.
Larry Abbot in Haunted Honeymoon (1986)
Insanely daft caper movie designed to resurrect memories of similar comedy-thrillers of the 1940s. Wilder also directed and co-wrote the story, which sees a pair of radio personalities take their honeymoon in a freakish mansion. Wilder's character suffers from panic attacks, so you can imagine what transpires…
Dave Lyons in See No Evil, Hear No Evil
Wilder and Pryor resume their Stir Crazy partnership for some un-PC LOLs as Gene plays a deaf man and Richard plays a blind man, both of whom become suspects in a hold-up. The movie makes much comedy out of the star duo's "disabilities" and even features Kevin Spacey in an early role as one of the baddies. A classic video-shop-rental-popcorn-movie.