What Are We Currently Moaning About This Week?
6 January 2016, 13:48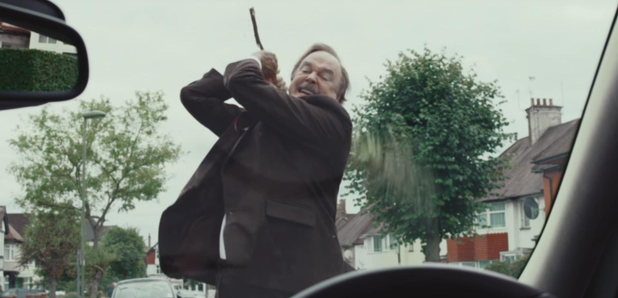 Happy Hump Day for Week 1 of 2016! But what's already getting our goat in the New Year? Radio X looks at what's currently grinding the world's gears.
John Cleese Is Destroying His Comedic Legacy Because Money
You can't failed to have seen the veteran comedian in the new Specsavers TV advert, where he revisits the classic moment his character Basil Fawlty takes out his frustration on a malfunctioning car by giving it a good thrashing with a small branch.
Comedy fans have been outraged that the comedy god is besmirching the reputation of his peerless sitcom by making this an "official" entry into the Fawlty Towers canon, for the sole reason of earning cash to presumably pay off his extremely expensive divorce settlement.
Radio X says: Basil Fawlty is not a real person. In any case, Cleese has been doing adverts for at least four decades: remember the one for the TV licence, in which he revisited the famous Life Of Brian "What have the Romans ever done for us?" bit?

Apple Are About To Ruin Everyone's Lives With The iPhone 7

This story first reared its ugly head at the beginning of December, but it's back to cause a mini-crisis in the lives of everyone who enjoys Apple products.
According to a much-shared rumour on the internet, the new iPhone 7 will include an exclusive new style headphone jack to replace the traditional 3.5mm one, which means you won't be able to use your existing cans without either buying an adaptor, or a whole new set of 'phones.
There's already a petition set up to complain about this "innovation", which claims that "Not only will this force iPhone users to dole out additional cash to replace their hi-fi headphones, it will singlehandedly create mountains of electronic waste - that likely won't get recycled." Some pundits have commented that the only source for this revelation is a Japanese tech site, but there's been no other confirmation
Radio X says: Calm down: we said this about the lightning connector and the world continued to turn.
You Won't Be Able To Watch The New Tarantino Film In Some Cinemas
Quentin Tarantino's new film, The Hateful Eight, will not be available to watch in three UK cinema chains following a "dispute" with the distributor.
The movie, which goes on general release this weekend, won't be shown at Cineworld, Picturehouse and Curzon cinemas across the country, owing to a disagreement over an exclusive deal with the Odeon chain. Entertainment Film say in a statement that this is down to the movie being shot in the huge 70mm Panavision format, meaning the Odeon venues were the only place equipped to show it in London's West End.
Radio X says: Wait for the DVD.

Twitter Will Ruin Twitter By Extending The Character Limit

According to internet rumours, Twitter are looking to increase the length of your tweets from 140 characters to maybe 10,000 at some point later this year. It's been a bone of contention, with some pundits claiming that it will be just the same as old-school blogging or Facebook posts, with the brevity of Twitter being its main appeal.
Radio X says: You don't have to use 10,000 characters, you know. But some people might.