WATCH: The Biggest Moments Of 2017
29 December 2017, 10:44
Let's look back at the year that was 2017: there were tears and farewells, but also joy and the odd welcome return. It's been a rollercoaster of a year. Here are the most notable bits…
The much-loved band declared that they were calling it a day and performed their final show at London's Alexandra Palace on 1 July.Thanks lads, it's been great.
The world of TV was in shock when it was announced that the popular TV show The Great British Bake Off was moving from the BBC to Channel 4 - and that Mary Berry and hosts Mel and Sue wouldn't be making the jump. But the new hosts - Sandi Toskvig and Noel Fielding - and new judge Prue Leith were warmly received. The world kept turning!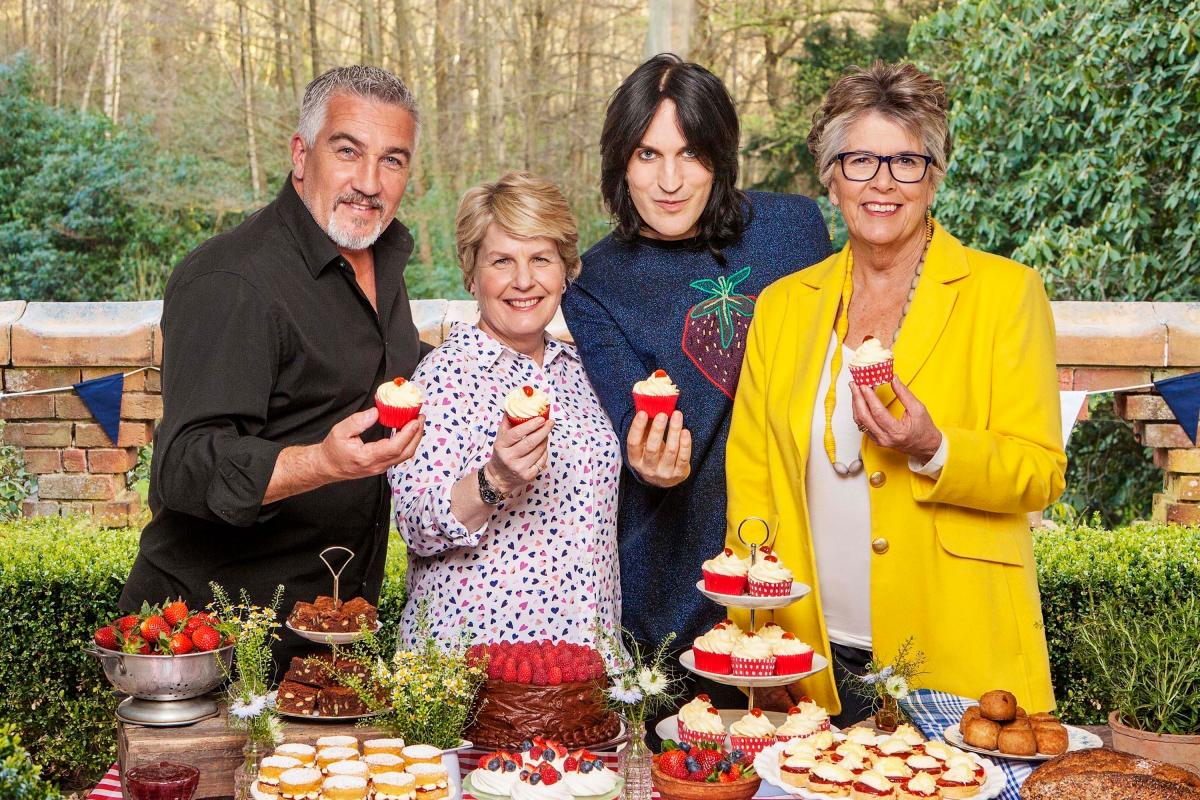 Despite saying he'd always play in a band, the singer released his debut solo album As You Were in October, but trailed it with a series of live performances, including his debut outing at Manchester's Ritz. His slot at Glastonbury also saw him perform the Oasis classic Don't Look Back In Anger for the first time EVER.
The elder Gallagher celebrated his 50th birthday on 29 May with a Narcos-themed birthday party and then returned with his third solo album, Who Built The Moon?, in November. A collaboration with producer David Holmes, it was a whole new sonic world for the musician.
22 people were killed on 22 May when a terrorist bomb was detonated outside a gig by the US singer Ariana Grande at the Manchester Arena. People came together in grief and defiance: the Oasis song Don't Look Back In Anger became an anthem of unity and Grande staged a huge show in the city a week after the event. The Arena re-opened in September with a huge benefit show, featuring local boys Noel Gallagher, Peter Kay, Courteeners and more.
The frontman of Soundgarden and Audioslave took his own life on 18 May, hours after performing a show. He had suffered from depression and substance abuse problems over the years. Millions paid tribute to the influential grunge musician, including Linkin Park's Chester Bennington, who said "Your voice was joy and pain, anger and forgiveness, love and heartache all wrapped up into one."
The annual festival at Worthy Farm opened on the hottest day of the year… which kicked off a weekend of madness. Jeremy Corbyn addressed a huge crowd on the Pyramid Stage, Johnny Depp joked about the death of President Donald Trump and Royal Blood hung out with Brad Pitt as their album went to Number 1. Oh yes, and Radiohead, Foo Fighters and Ed Sheeran headlined. See you in 2019!
The Linkin Park singer tragically took his own life on 20 July 2017. His plight highlighted the issue of mental health among men, as Green Day's Billie Joe Armstrong acknowledged when he paid tribute: "[Chester] was very kind and also very smart. And one hell of a singer. Mental health and drug addiction are really complex issues. But just know you are not alone."
Where to begin with Big Dave Grohl and his crew this year? They played a tiny show in Somerset to announce they were headlining Glastonbury. They headlined Glastonbury. They jammed with Rick freakin' Astley. They opened their own pub in London. They hung out with our very own Chris Moyles. Oh yes, and they released an excellent album, Concrete And Gold. Phew.
Floyd Mayweather Jr took on Conor McGregor in a huge boxing match in Las Vegas on 26 August, so who better to hype up the crowds than local lads The Killers? They used their massive new tune The Man as the soundtrack…
His Mozfather tweeted for the first time ever… but it was to plug his new single, Spent The Day In Bed. But the year wasn't over for Steven: comments reported in a German newspaper went around the world, claiming he'd come out in support of actor Kevin Spacey, who had just been accused of sexual harassment. Morrissey claimed he'd been misquoted. The world remained unconvinced. Morrissey is now no longer doing print interviews. Still, here's a nice fictional version of his younger years:
The remake of Stephen King's classic horror novel about creepy clowns got a big screen update and became the highest grossing horror movie at the US box office EVER. The author was "not prepared" for how good the film was… and we bet he wasn't prepared for the amount of money it was going to make him.
To the delight of indie fans everywhere, the latest set of UK storms were given a raft of new names. And one of them was Storm Brian. Or, if you're an Arctic Monkeys fan, Brian Storm. Geddit? It made landfall on 21 October, but luckily it wasn't as serious as some of the other severe weather we had in 2017…
What was going on at Fox News this year? It's not like there's been nothing happening in 2017, but the news channel took it upon themselves to have a pop at Radiohead on a number of occasions: the band and the people who like their music. Asked about her thoughts on this year's Rock 'N' Roll Hall Of Fame nominees, correspondent Katherine Timpf replied: "If it's about fame and not talent I think that Radiohead are definitely going to get in, and should get in. I don't even like them, but the kind of guys I like have to be three things: strange, malnourished and sad and those guys always like Radiohead."
The Prince is to marry US actress Meghan Markle next May, which has launched social media banter into the stratospheres. Who will play the wedding reception? Foo Fighters? The Killers? And how HUGE will the stag do be? A Facebook group for the stag already has 38,000 followers who have all confirmed they're going. It's going to be massive.
Elbow's Guy Garvey singing the Paul McCartney Beatles classic Golden Slumbers as a cuddly monster reveals the true meaning of Christmas. What's not to love?!