WATCH: Are These The Best Songs From FIFA Soundtracks Ever?
8 October 2017, 12:00 | Updated: 25 January 2019, 16:13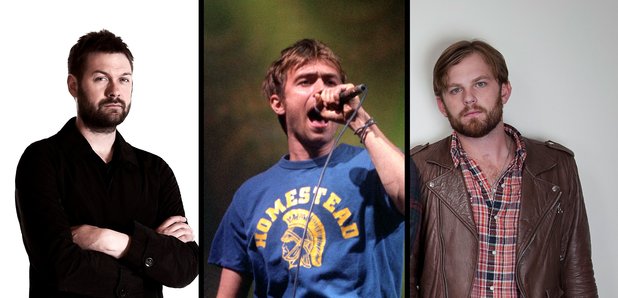 We celebrate the release of FIFA 18 by taking a look at some of the biggest tracks to feature in the video game's history.
This week saw the long-awaited release of FiFA 18, which boasts the likes of Alt-J, Weezer and The xx on its soundtrack.
The football game has been entertaining fans for two decades, and has featured some absolute bangers at the same time.
Get our rundown of some the best tracks to appear on the video game here:
Blur - Song 2
It's hard to think of FIFA without thinking of Song 2. The Blur track featured on FIFA 98, which no doubt added to its success, making it instantly recognisable around the world.
Fatboy Slim - The Rockafeller Skank
This belter from Mr. Norman Cook wasn't content to feature on FIFA 99. It also made an appearance on the likes of She's All That, American Pie and Friends.
Apollo 440 - Stop The Rock
Apollo 440 may not have released an album since 2012, but their 1999 Stop The Rock single is ubiquitous thanks to the likes of FIFA 2000.
Kasabian - L.S.F
Kasabian may well appear the most on FIFA soundtracks, with Club Foot, Stevie and Comeback Kid all featuring across the years. L.S.F made it onto the popular game in 2004.
The Stone Roses - Fools Gold
The song may have first come out in 1984, but it wouldn't be FIFA 2004 without that famous hook.
Kings Of Leon - Red Morning Light
The Nashville rockers also made an appearance in FIFA 2004... back in the days when the band still looked like cowboys from the '70s and Sex On Fire wasn't even a glint in Caleb's eye. Simpler times...
The Streets - Fit But You Know It
The Streets' flagship track may have featured on FIFA 05, but it did one better and reached No. 4 in the UK charts.
LCD Soundsystem - Daft Punk Is Playing at My House
It featured on many an indie noughties indie night, and in even more bedrooms on FIFA 06. It didn't stop there however; this banger was also on the likes of SSX On Tour, Burnout: Revenge, Forza Motorsport 2 and the Dance Dance Revolution games.
Idlewild - You Held The World In Your Arms
The top 10 single from the Scottish rockers' third album featured on the game in 2003.
Gorillaz - 19-2000 (Soulwax Remix)
Damon Albarn and co. featured on the game's 2002 edition.
Jungle - Busy Earnin'
Released in 2014, the British neo-soul outfit's hit featured on FIFA 15... and boy have they been Busy Earnin' some serious wonga from the track ever since!