WATCH: Grunge Classics In The Style Of 8-Bit Video Games
12 September 2017, 10:33 | Updated: 12 September 2017, 12:52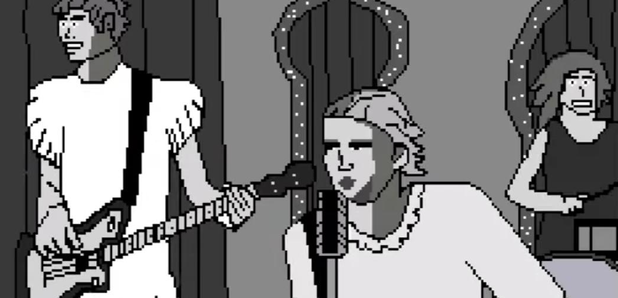 Celebrate Video Games Day with these classic tracks, which have been given the nostalgic 8-bit treatment.
From the same people that put together the Hunger Games 8-Bit video, now comes the 8-Bit Grunge Medley.
As well as reworking classics like Nirvana's In Bloom and Pearl Jam's Jeremy, tracks from Soundgarden, Alice In Chains, Stone Temple Pilots, Mad Season and even Melvins also appear. Imagine playing Bomberman to the moody sounds of Melvins? Madness.
Watch the video below.
And if you think that's impressive, watch Nirvana's Nevermind covered on the Ukuele, courtesy of Eat.My Uke:
See Kasabian cover Nirvana's All Apologies at Reading Festival 2017: