This Vintage Clip Of Interpol Has Us Looking Forward To Their 2017 Gigs
28 January 2017, 09:00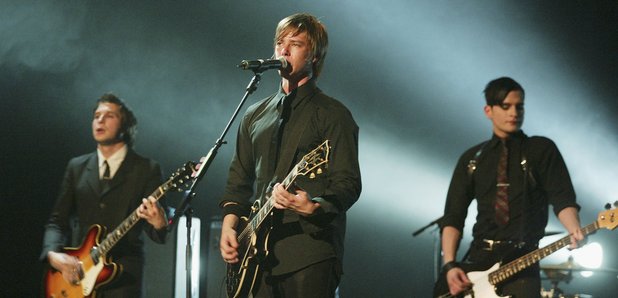 Get in the mood for the Turn On The Bright Lights anniversary shows with the classic clip from 2002.
Ah, Interpol. Those lads from New York made one of THE greatest debut albums of all time.
So there was much hubbub and excitement in the Radio X office when we heard that the band were playing 2002's Turn On The Bright Lights album in full at a series of shows this summer. They will play London's Alexandra Palace on 1 September and the Albert Hall in Manchester on 3 September.
Obstacle 1! Obstacle 2! PDA! Untitled! And many more! Those chiming guitars and over-emotional vocals from singer Paul Banks are sure to get our hearts racing.
And, of course, they'll play this classic. Here's an excellent clip of the band performing Stella Was A Diver And She's Always Down at the Rocket Bar in St Louis in September 2002.
It's bloody great. Even though the song isn't introduced onstage like it is on the record. Let's hope they don't make the same mistake this summer.