This Is How Much The UK Will Spend Celebrating Halloween In 2018
31 October 2018, 17:18 | Updated: 31 October 2018, 17:43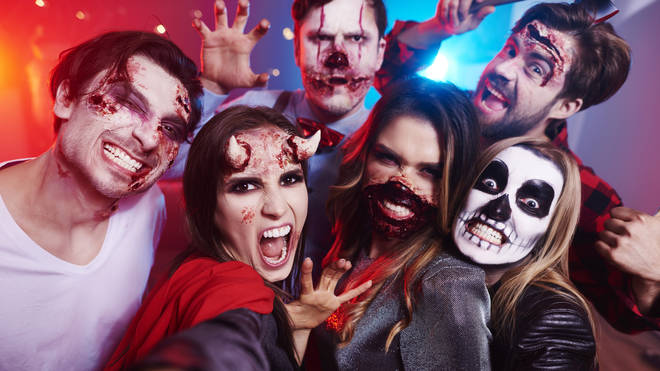 According to new research, Brits will spend an eye-watering amount of money on the spookiest day of the year.
If you think Halloween is getting more and more popular in the UK, you've probably got a point as it's been revealed that Brits will spend a total of over £690m embracing the annual holiday this year.
New research conducted by VoucherCodes, the leading savings site, surveyed 2,000 people across the UK and found that we're set to spent the eye-watering amount on the ghoulish pastime in 2018.
They also discovered that the average parent will spend at least £42.15, celebrating Halloween with their family this year.
And before we blame it all on them splashing out on their kids, the stats showed that adults will spend an average of £12.30 on a costume for themselves and £11.90 on each of their children.
Added to the yearly Halloween bill was £8.15 on sweets and £9.80 on decorations.
Meanwhile, the most streamed Halloween songs have been revealed by Spotify, with Michael Jackson's Thriller unsurprisingly topping the list.
The global Top 20 throws up a few surprises, however, AC/DC's Highway To Hell, Talking Heads Psycho Killer and The Rolling Stones Sympathy For The Devil featuring at 5th, 14th and 15th place respectively.
Watch The Rolling Stones play Sympathy For The Devil at London Stadium:
Other Halloween bash favourites included in the list were the Ghostbusters theme tune by Tay Parker Jr., the Monster Mash by Bobby "Boris" Pickett & The Crypt-Kickers and Time Warp by Little Nell.
The most streamed songs in the UK paint a slightly different picture, however, with The Rolling Stones failing to make the list.
Plus, Talking Heads' Psycho Killer is much popular in Blighty, featuring on the list in 9th place.
Shockingly, two versions of the Time Warp made it into the UK's Top 20 most streamed tracks, with the Glee Cast's version of the track reaching number 11, while the original placed at number 16.