7 Songs To Make You Fall In Love With Bloc Party Again
10 February 2017, 06:00 | Updated: 23 February 2017, 19:05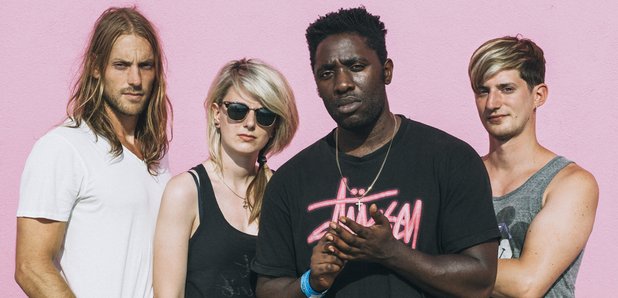 As Kele and co play some UK shows, here are some of the reasons we fell in love with them in the first place… or the ideal place to start for a newbie.
She's Hearing Voices
Bloc Party emerged during what was variously known as the "New Wave Of New Wave" or "Post-Post-Punk" eras: bands were looking to the sounds of the early 1980s for inspiration. The debut single from the band is a disturbing tale of mental illness full of scratchy guitars and skittish rhythms, similar to bands like Gang Of Four and PiL.
Banquet
"I can give you life, I can take it away". The band's second single from May 2004 features the pounding tom-toms from Matt Tong and some tense guitar interplay, making this one of Bloc Party's most dancefloor-friendly early tracks.
Helicopter
Originally released on the Little Thoughts EP in October 2004, Russell Lissack's scorching guitar riff herald's one of the all time greats of the BP back catalogue and an indie club mainstay to this day.
Flux
Released after the band's second album A Weekend In The City, Flux was a new direction for Bloc Party - they'd always toyed with dance rhythms, but this was their most blatant embracing of the clubbing sound yet. It'd become a genre that Kele Okereke would embrace on his solo album The Boxer.
Mercury
After the experimentation of Flux, Mercury takes the formula to the next step. Pounding, subsonic bass rhythms makes this sound more like dubstep than anything resembling guitar rock.
One More Chance
Hooking up with producer Jacknife Lee, One More Chance was nothing less than a house classic, married to an uneasy lyric about relationship strife.
The Healing
Bloc Party's fourth album, titled (naturally enough) Four, gained mixed reviews, but there are some absolute gems to be found in there. Particularly noteworthy is this swooning ballad, which features one of Kele's most tender vocals.