Rock 'N' Roll Riots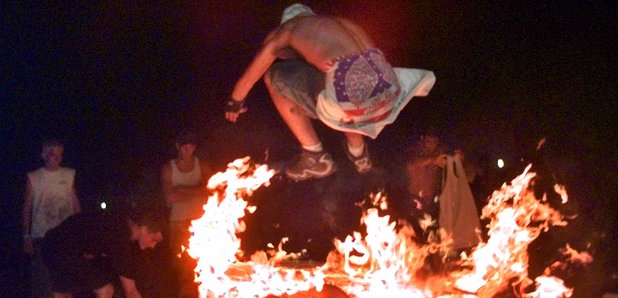 In 1913, the premiere of Igor Stravinsky's ballet The Rite of Spring provoked a riot. It was not to be the last time a musical event ended in chaos.
THE JESUS AND MARY CHAIN
Starting riots was The Jesus And Mary Chain's "thing". When they first started performing in 1983, a JAMC show consisted of 40 minutes of white noise and feedback, which didn't go down too well with audiences. Gigs would inevitably end in a ruckus. Eventually both audience and band got bored of this charade and the Mary Chain decided to perform more melodic music.. The result was they turned out to be quite successful and have continued to this day.
Public Image Limited
Playing The Ritz Rock Club in New York in 1981, PiL managed to cause quite a stir. After arriving late and making the audience wait in the rain, the band performed distorted versions of their tunes from behind a screen. All the while, John Lydon was taunting the audience, exclaiming how stupid they were for paying $12 to see them. Eventually things turned nasty and the show was abandoned. The lesson, don't taunt your audience - they don't like it.
Guns N'Roses
In 1992, Axl Rose was actually arrested for inciting a riot at The Riverport Amphitheatre in Missouri. Rose got frustrated with an audience member taking photos from the crowd and after the security failed to retrieve the camera, he dove down and snatched it himself, striking security and audience members alike. He returned to the stage, slammed the microphone down, and left. The gig finished and a riot ensued. Luckily, in the end, the judge ruled in his favour.
Metallica
When Metallica played Botgota, Columbia in 2010 hundreds of fans without tickets attempted to sneak in anyway. When police were deployed to control the numbers, things got hairy and a riot broke out. Around 160 people were arrested. The fans, apparently, got the idea to crash the show because of a Facebook message encouraging them to do so.
Red Hot Chili Peppers
The short-lived Woodstock revival of 1999 did not quite match the peace and love sentiments of it's 1969 father. In fact, quite the contrary. Due to high prices, ruthless security and poor facilities, an overarching feeling of animosity plagued the event. During the Chilis' set, huge fires broke out, with the crowd fanning the flames. After things got out of control, state troopers were called and a riot ensued.