Radio X's Top Five Rock 'N' Roll Instagram Accounts
6 October 2015, 11:53 | Updated: 2 August 2017, 12:14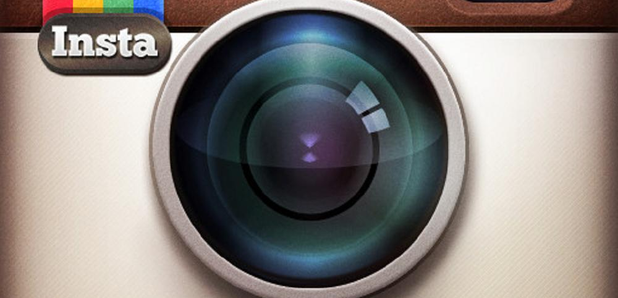 Instagram turns five today! So as we wipe a tear and send it off to primary school, we look back at some of the best accounts from across the world of rock.

Alt-J mouthpiece and keyboard player Gus Unger-Hamilton is one of Instagram's unsung musical heroes. Why? Because instead of posting a bunch of press photos of himself on stage, Gus gives us a glimpse of what life on the road is like. And as well as lovely, intimate snaps of the band backstage and on tour, he also takes us around art galleries, to fancy restaurants, and on holiday with him. Awesome.


Kaiser Chiefs frontman and Radio X presenter Ricky Wilson has become a household name in recent years. And where a lot of artists are pretty obsessed with looking as cool as possible on social media, Ricky is comfortable just being himself (which is still pretty cool). There's an abundance of selfies, plus pictures of cars, monuments and private jets that have all caught the singer/presenter's eye.

Come on, can you imagine anyone better to follow than Noel Gallagher? But the former Oasis guitarist doesn't use the platform for mudslinging or shameless self promotion (as you might expect), instead we see snaps of his, dare we say, normal life. And while you can see scenic shots from around Europe and the world as Gallagher Senior tours, the best moment are when he captures his family, friends, and everyday living.

We don't need to tell you that The Wombats have got a pretty good sense of humour; their lyrics, videos and general approach are all laced with a cynicism that's infectious. Lead singer Murph is much the same, although whilst his feed will make you chuckle, there's a touch of the sentimental in there too. And if you like dogs, Murph has the best four-legged friend EVER.



Van McCann and his Bottlemen have skyrocketed to stardom over the last year. Obviously this is partly down to their massive tunes, but ALSO to Van's charisma and endless enthusiasm. Take just one look at the band's Instagram and you'll be hooked. The positivity and excitement that every post is doused in is infectious. Incredible live shots, warm thank you messages, and hilarious backstage sketches make Catfish And The Bottlemen's Instagram our all time favourite.