The Greatest Acoustic Performances Of Your Favourite Tracks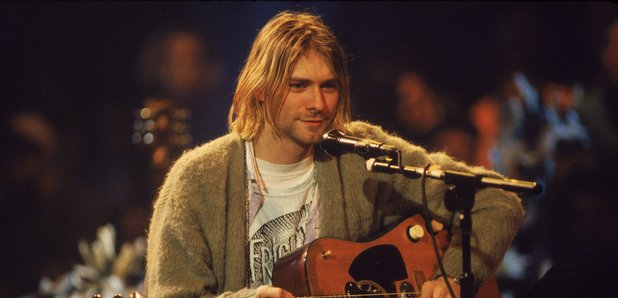 On the 18th November 1993, Nirvana played their famous MTV Unplugged show, where their grunge classics got the acoustic treatment. Here are some of Radio X's favourite tracks that have been stripped back.
Nirvana - All Apologies
The whole of Nirvana's MTV Unplugged gig is pretty special, particular highlights coming with the David Bowie cover The Man Who Sold The World and the amplified Something In The Way. It gave the world one last, memorable impression of Kurt, taking place just five months before he died. The rendition of All Apologies, however, struck a particular chord with people, bringing to the surface the delicate intricacies of the song.


Noel Gallagher - Morning Glory
Taken from the Oasis There And Then DVD, this acoustic version of Morning Glory was recorded live at Earls Court in 1995. Not only does it capture a band at the most exciting point of their career, but also Noel's future potential as a frontman. Armed with just his guitar, Gallagher senior holds the crowd in the palm of his hand, with the audience's vocals almost drowning him out.


Arctic Monkeys - Why'd You Only Call Me When You're High
By February 2014 Monkeys Mania was in full swing. Just five months previously the Sheffield four-piece released their game changing fifth record to MASSIVE commercial and critical success and the singles were dominating the radio. So when they unveiled a selection of acoustic versions, recorded live at Avatar Studios, fans were desperate to hear them. The videos were beautifully shot and displayed the bare bones of the silky smooth tunes.
Foo Fighters - Best Of You
In 2006, Foo Fighters released Skin And Bones, an acoustic live album recorded in L.A. For a band that had mastered stadium-filling rock songs, this collection of back-to-basics tracks was a real head tuner. The acoustic album was a statement of intent from Grohl, displaying how far he'd come from his Nirvana days.


Damon Albarn - Out Of Time
When Damon Albarn went solo at the tail end of 2013, it sounded like the halcyon days of Britpop were long behind him. However, his tour saw the Blur frontman playing tracks from across his whole discography. His solo-piano rendition of Out Of Time at Roskilde Festival beautifully fused his classic Blur sound with the bold, considered style of his solo album. Just look at Albarn's smiling face!


Bombay Bicycle Club - Dust On The Ground
Bombay Bicycle Club's debut album I Had The Blues But I Shook Them Loose was an indie guitar feast. But their second record Flaws featured new material and acoustic versions of first album tracks. Dust On The Ground was originally a frantic tune, but here it's portrayed as a completely different song.


Radiohead - No Surprises
Radiohead's No Surprises is one of the band's most tender moments. But at their acoustic concert in Paris in 2003, the song was taken down even further. The gig saw Thom Yorke and Johnny Greenwood play some of Radiohead's most iconic tracks (including Everything In Its Right Place, There There, Karma Police and more) but their version of No Surprises held the audience's attention so intently you could hear a pin drop.


Paul Weller - English Rose
Paul Weller's English Rose is one of his most adored tracks and an ode to England and all she represents. In this performance, how much the track means to Weller is strikingly clear.