Gateway Tracks: 10 Songs To Make You Love R.E.M.
1 September 2017, 09:47 | Updated: 1 September 2017, 09:57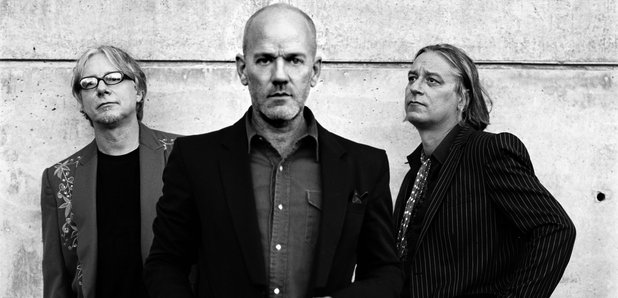 R.E.M.'s Document LP is 30 years old today! There's a lot more to the band than Shiny Happy People. Here are some tracks that could make you fall in love with them.
In the 1990s, R.E.M. were the American rock band to beat, with a collection of bestselling albums, No.1 singles and the biggest record deal in music history. With nearly 30 years together and 15 studio albums, it can be hard to know where to start - which is why we have pulled together 10 of the very best tracks the band made for you to sample.


A MONTH OF SATURDAYS (2011)


One of the very last songs the band made before their split is also one of the liveliest pop tracks they ever recorded. From Stipe's deadpan delivery to Peter Buck's inventive guitarwork, even a simple ditty like this is full to the brim with idea and attitude.
PERFECT CIRCLE (1983)


One of the highlights of their remarkable debut album Murmur, Perfect Circle stood out instantly. For one thing, you could actually hear what lyrics Michael Stipe was singing on this one - for most of the rest of the album we were all just guessing.
7 CHINESE BROTHERS (1984)

Before they embraced the mainstream, R.E.M. were indie darlings who helped pioneer what came to be known in the States as "college rock" - basically poppy alternative tunes with smart lyrics. The album Reckoning was intended to capture the sound and energy of the band's live performances and 7 Chinese Brothers is one of the best examples of that. This video is also proof that Michael Stipe once owned a tremendous barnet.
RADIO SONG (1991)


When they did decide to ditch their "indie darlings" tag and make music that could top the charts, R.E.M. did it with surprising ease thanks to big hits like Losing My Religion and Shiny Happy Peple. They never lost their ambition to play with expectations though and on Radio Song they even threw in a guest rapper with KRS-One. Stipe has since said the song was a piss-take of the band itself. Either way - and despite the pretty basic rap - it holds up surprisingly well.
DISCOVERER (2011)

This live version of Discoverer is one of the last ever clips of R.E.M. performing together and closes out the recent documentary charting the band's career called REM by MTV. There's a reason: it showcases the magic chemistry between Stipe, Buck and Mike Mills that carried them through the tough times in the mid-1990s after Bill Berry departed.
E-BOW THE LETTER (1996)


Mean and moody, this was the first single that R.E.M. released after re-signing to Warner Brothers for around £50m in today's money. It was a statement of intent: the weirdos had made it to the big leagues, but they were determined to stay strange.
DON'T GO BACK TO ROCKVILLE (1984)


Ah Mike Mills. He started off as one of the coolest members of a pretty cool band, but by the time he started wearing rhinestone jackets in the 1990s, all was lost. Still, he produced some real songwriting gems - including this plea to his girlfriend not to move to Rockville in Maryland. Although Stipe sings it on this intimate, unplugged version, Mills took over live performances of the song soon after.
FIND THE RIVER (1992)


The final single off the band's biggest album Automatic For The People, Find The River struggled in the charts on both sides of the Atlantic. That's a pity, since it's undeniably one of the best songs on an album of incredible tracks. Each band member gets a chance to shine and the harmonies are a chance for Bill Berry to show off.
RADIO FREE EUROPE (1981)


It's impossible to tell what the words are but it's equally impossible not to get caught up in the beat. This was R.E.M.'s first single and marked them out as ones to watch: hence this nervous but thrilling appearance on David Letterman's chat show. As debut singles go it really set down a marker for what was to follow - a band whose influences were clear but who tried to do things their own way.
FURRY HAPPY MONSTERS (1999)


Shiny Happy People has come in for plenty of stick in its time, featuring on lots of Bad Songs By Good Bands lists - even Michael Stipe has slagged it off in the past. In 1999 the band turned all that on its head though, turning the song into Furry Happy Monsters with the help of Sesame Street. The lyrics were even changed to make it an educational song about bipolar disorder. There was nothing that R.E.M. in the 1990s couldn't do!