The 5 Best Music Books Of 2016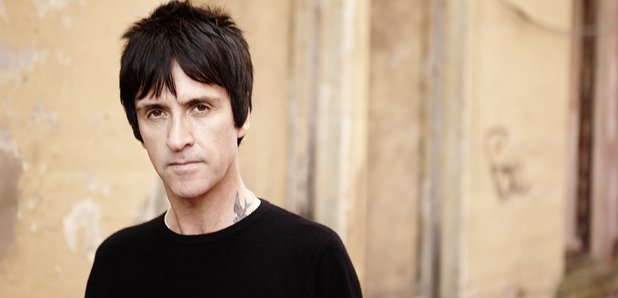 2016 has seen a whole library of books published by former members of some of the greatest bands ever. But which ones should you stick on your reading list?
Morrissey's Autobiography was released three years ago, so finally here's the Smiths story from the other side. Marr is an affable, personable chap in real life, and his book is written in a similar manner. Let's not forget that there's so much more to Johnny than The Smiths - stints in The The, The Cribs, Modest Mouse, the supergroup Electronic and guest slots with Noel Gallagher, Billy Bragg and Talking Heads are all on the menu. But it's the detail involved in those classic Smiths years that makes this essential reading. There's also a fine anecdote of Marr asking Paul McCartney his advice on what to do when you band splits - his response is hilariously underwhelming.
Tolhust was a founder member of Crawley's contribution to dark pop, forming the band with Robert Smith in the mid-1970s and playing drums on their classic trilogy of gloom rock: Seventeen Secons, Faith and Pornography. When he moved to keyboards in the mid-80s, things started to go awry and Lol found himself an alcoholic and out of the band just as they were to release the million-selling Disintegration. From suburban frustration to revelation and reconciliation, it's a very readable tale of one of Britain's best-loved bands. Best bit: Lol wees on Billy Idol's leg (by accident, of course).
This is the third memoir from the leather-trousered, low-slung-bass-playing rock hero after his books Unknown Pleasures: Inside Joy Division and The Hacienda: How NOT To Run A Club. This is the most interesting of the trio as it deals with not only the legendary Manchester band's attempts to start again after the death of singer Ian Curtis, but the long, drawn out split of New Order. It's an ENORMOUS book, heavy on technical detail and with much gig and recording information, but thankfully that's drawn out by Hook's loving detailed tales of debauchery.
From being a young oik in Hammersmith to being a sex addicted, burnt out addict in LA, Steve Jones has led a bloody interesting life. He was the man who kick started the Sex Pistols, one of the most influential bands in British music and ended up as one of the least likely guitar heroes in rock 'n' roll. With John Lydon now up to two autobiographies, this is the chance to hear another part of the story. And there are plenty of alarmingly sleazy moments, alongside some brutally honest descriptions of his grim upbringing. It's also extremely funny.
You may not be a huge fan of The Boss's work, but this is a compelling tale of a man struggling to the top of his profession. Springsteen always was a great storyteller and his memoir is no exception. Alongside his triumph in the music business comes aa very personal battle with depression that will give you a whole new perspective on his songs.