6 Noel Gallagher Collabs We'd Pay To See
12 November 2015, 12:43 | Updated: 12 November 2015, 12:56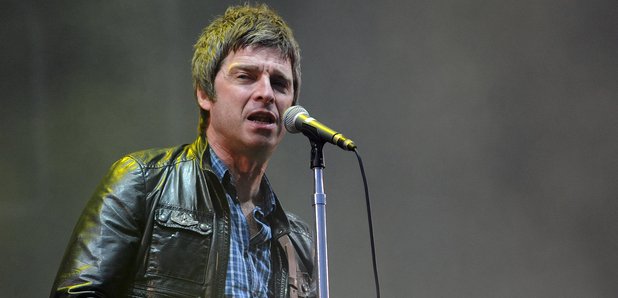 From U2 to Kanye, the possibilities are (probably not) endless.
Jungle have revealed they'd "love" to collaborate with Noel Gallagher. Speaking to Loaded, the Platoon band said: "Of course we'd be interested in working with Noel. We'd love to get in a room with someone who's achieved so much."
Since they're one of the few artists to get a seal of approval from the Dying Of The Light star, we're not totally writing off a weird rock-meets-neo soul track.
It did get us thinking about all the other stars it would be HUGE to see Noel making sweet music with though... if he allowed them to of course.
1. U2
Noel Gallagher hasn't hidden his love of U2 and he recently joined the band on stage at London's O2 Arena. We're not sure exactly what it would be like if he got in the studio with the Irish rockers, but we reckon it would sound like something between Don't Look Back In Anger and I Still Haven't Found What I'm Looking For. Magic.
Either way, it's gotta be good, as we know he loves the Irish.


2. Foals
Foals frontman Yannis recently told Radio X that Gallagher's a "huge fan" of the Oxford band, so maybe we could see him lending some of his lyrical genius to their next album?
3. Catfish and The Bottlemen
The Welsh outfit are known for their foot-stomping anthems and cheeky charm, plus after telling Radio X, they're "not the best looking band, we can see them getting on like a house on fire with music video-hating Noel.
Classic:
4. Arctic Monkeys
Arctic Monkeys may have been one of the last bands that got HUGE before rise of social media, and we already know how much it irks Noel, since he told Radio X that YouTube has "killed" small venues. The High Flying Birds singer also loves a band that actually act like their Rock N' Roll, and what's more Rock N' Roll than this mic drop moment at the BRITs 2014?
5. The Courteeners
They're both on the Radio X Road Trip, they're both Mancunian and they both do great things for good causes, so it's a no brainer. The Courteeners are already doing a Christmas single for Winter Wonderland, so maybe another charity single with Mr. G could be on the cards?
6. Kanye West
OK, so Noel Gallagher absolutely HATES Hip Hop, but after slagging off pretty much every popstar going to Esquire, he reckons Kanye West is one of the only ones who's got the fame game right. After all, he is the "greatest living rock star on the planet".