15 Of The Most Outrageous Christmas Jumpers For 2017
13 December 2017, 10:26 | Updated: 13 December 2017, 18:26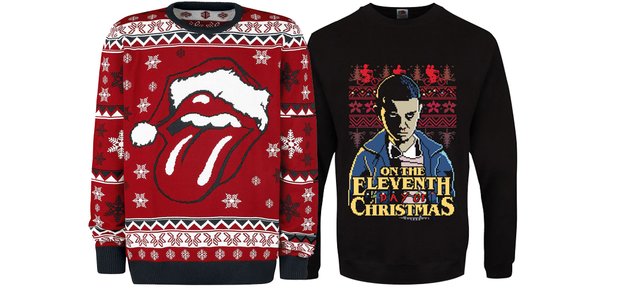 Get ready for Christmas Jumper Day with these cool, crass, loud and LOL-getting festive pullovers.
It's Christmas Jumper Day on 15 December - that festive time of the year when people wear loud, seasonal attire to raise money for charity. But what would YOU wear if you wanted to assert your hardcore indie or rock allegiances? Radio X has a few suggestions, from classic bands to cult TV and more…
1. BAD, BAD PUN
It's the Slayer logo, but with a Christmas twist, geddit? Available from Grindstore.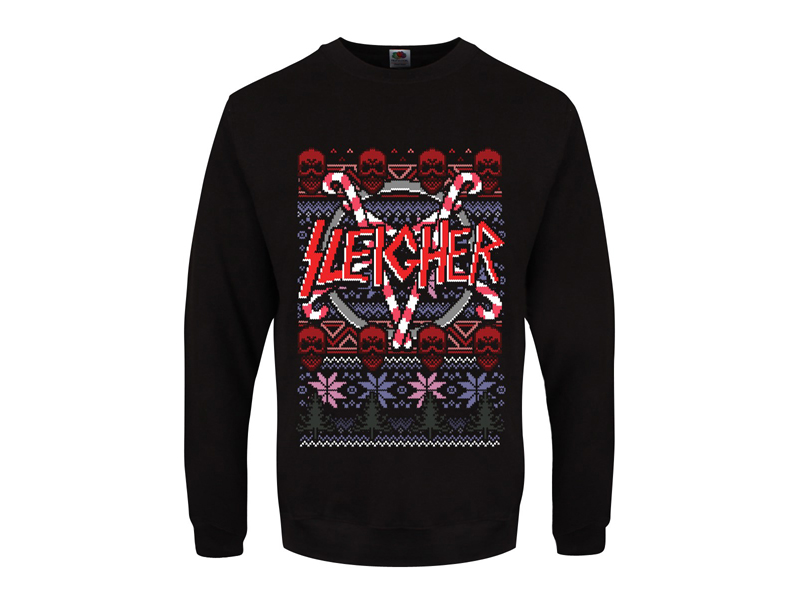 2. CHRISTMAS (HELL'S) BELLS
Acca Dacca themselves may not be the band they once were, but there are still those who are about to rock, so why not salute them with this seasonal item? Available from EMP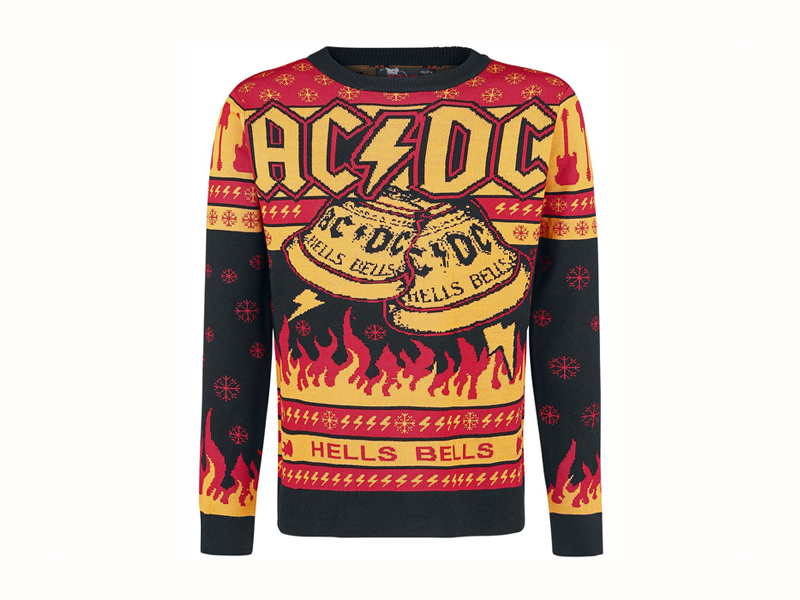 3. LET'S GET SCHWIFTY!
Rick And Morty are now mainstream stars, but you can prove you were always into the animated comedy by wearing this piece. Available from Merchoid.com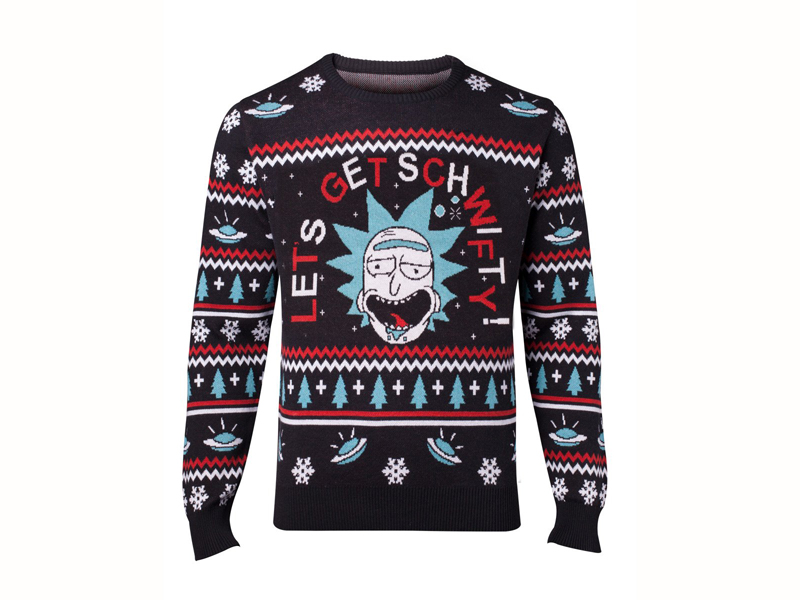 4. WINTER IS COMING
The Game Of Thrones madness rumbles on… Available from EMP.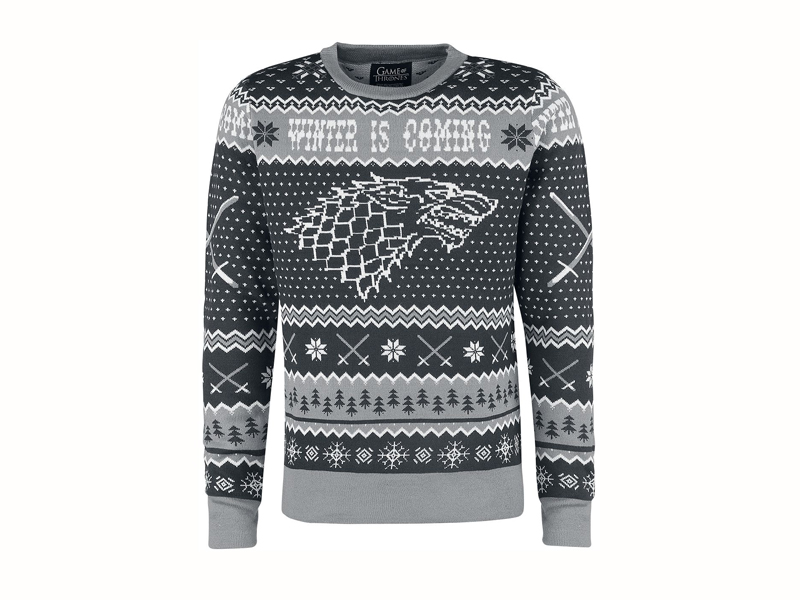 5. DOWNLOAD!
Get ready for next year's noisy festivities with this rather fetching sweater featuring the world famous Download Dog. And handy for taking along to Donington if the weather doesn't go your way in 2018. Available from the Download site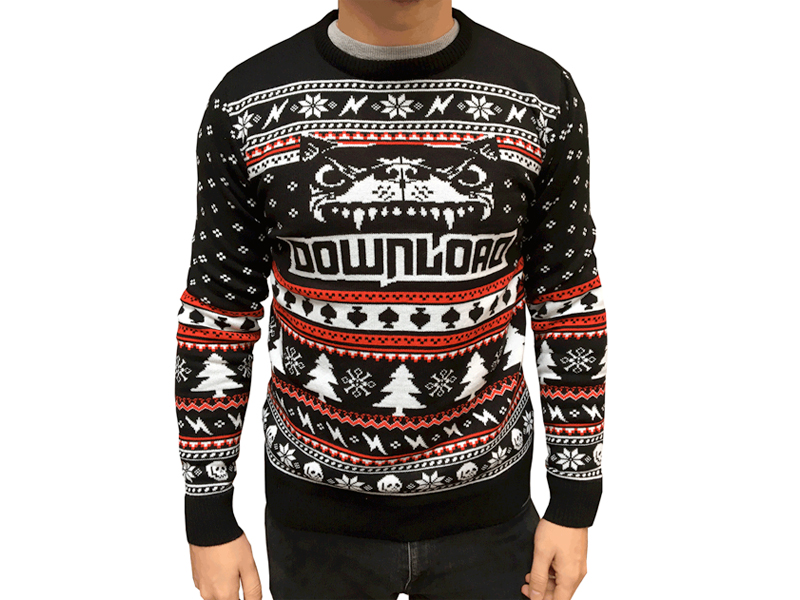 6. MERRY MICKMAS
The Kings Of Merchandise themselves, this Rolling Stones jumper is utterly brilliant. Shame that Michaelmas is in September. Available from EMP.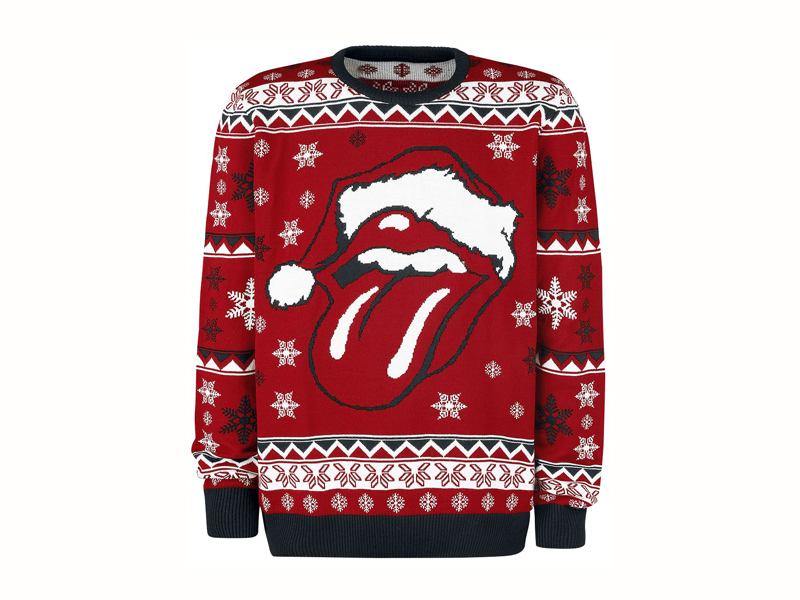 7. GUNS N'ROSES
Let the story of Axl and Slash's reconciliation warm the cockles of your heart at Christmas. Available from EMP.

8. ONE FOR THE UNDEAD FAN IN YOUR LIFE
If you're one of the many, many Walking Dead fans, you can declare your love for hero Daryl Dixon at Christmas. Available from EMP.

10. WAKKA-WAKKA-WAKKA
For the retro gamer in your life - vintage Pac-Man! Available from Merchoid.
11. ELEVENTH DAY OF CHRISTMAS
Excellent Stranger Things/Chrimbo pun featuring Millie Bobby Brown's weird character. Available from Grindstore.
12. HAPPY LEMMYMAS
Because let's not forget… Christmas Eve was Lemmy's birthday. Available from EMP.
13. RETRO GAMER CHRISTMAS
More retro games action, this time in the shape of the classic 90s platformer. Available from Merchoid.

14. A VERY METAL CHRISTMAS
Iron Maiden mascot Eddie looking rather fed up there, but then he's probably not the biggest fan of Christmas. Available from EMP.

15. THE ULTIMATE LOL-BANTZ SWEATER
This should have you in a very Dark State by the time you get to The Queen's speech. Available from Amazon.