Hello Mrs Robinson: Songs About Fictional Characters
17 June 2018, 12:00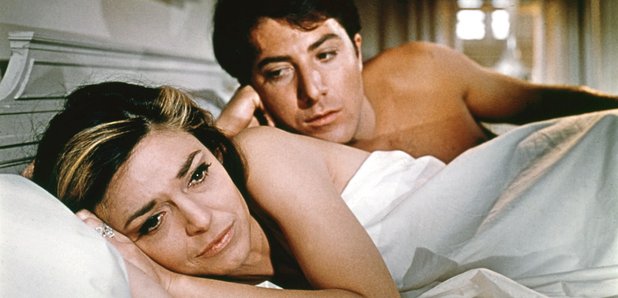 Let's take a look at some great fictional characters in rock and roll.
The Lemonheads - Mrs Robinson
As played by Anne Bancroft, the titular character educes the hapless Benjamin Braddock as played by Dustin Hoffman in the 1967 comedy film The Graduate. The original soundtrack featured this song, as recorded by Simon And Garfunkel.
Catatonia - Mulder And Scully
Mulder and Scully were, of course, the heroes of the spooky sci-fi TV drama, The X-Files, which ran between 1993 to 2002. Agent Fox Mulder was played by David Duchovny and Gillian Anderson played Dana Scully.
Feeder - Buck Rogers
Phillip Francis Nowlan created the character of astronaut and time traveller Buck Rogers in 1928 and later adapted the stories as a comic strip the following year. Buck was played by Buster Crabbe as a film serial (also famous for playing Flash Gordon) in 1939 and the series was revived for TV in 1980, with Gil Gerard in the title role.
Mansun - Stripper Vicar
The band's 1997 album Attack Of The Grey Lantern concerns the superhero of the title and other assorted characters in a fictional village: Dark Mavis, the Stripper Vicar, Egg Shaped Fred, Chad and Albert Taxloss.
Carter The Unstoppable Sex Machine - Sheriff Fatman
Although the Fatman himself is fictitious, he's an amalgamation of unscrupulous landlords across the country: "The windows are jammed, the toilets ain't healthy, he don't give a damn."
The Libertines - What Became Of The Likely Lads
This song is about Pete 'n' Carl, but here, we like to think it's actually about Bob Ferris (played by Rodney Bewes) and Terry Collier (played by James Bowlam) from the BBC comedy series The Likely Lads (1964-66) and Whatever Happened To The Likely Lads (1973-4).
Morrissey - Suedehead
The Mozfather took his title was taken from the 1971 book by Richard Allen, a harsh yet compelling look at the darker side of skinhead culture, with the titular character getting up to all kinds of misdemeanours.
David Bowie - Ziggy Stardust
Ziggy was one of Bowie's "alter egos" - a spaceman who becomes a messenger on Earth. He later followed it up with similar characters like Aladdin Sane and The Thin White Duke, and revived 1969's Major Tom for the song Ashes To Ashes in 1980.
Pink Floyd - Arnold Layne
Roger Waters claimed that Arnold was based on a real person who would steal ladies' undergarments from local washing lines. Lyricist Syd Barrett turned the story into the memorable tale of a psychedelic misfit.