10 Good Things That Happened In 2016
28 December 2016, 06:00 | Updated: 28 December 2016, 14:40
We look back on the year that saw a lot of loss, and try to remember some of the positive things that happened in 2016.
Looking back on all the loss and the tragedy this year, it's hard to remember anything good that happened in 2016.
But, despite losing some of music's biggest icons, the last twelve months also included moving moments, great music and epic reunions.
So, let Radio X remind you that 2016 wasn't so bad after all, with 10 good things that happened this year:
1. The Stone Roses released new music and played HUGE shows
The much-loved Manchester four-piece released their first new material in over 21 years, dropping their All For One single and its epic follow-up in Beautiful Thing. If that wasn't enough, Ian Brown, Mani, John Squires and Reni played huge dates at the likes of Manchester's Etihad Stadium and T in the Park, and have announced Wembley dates for next year.
2. Guns N' Roses reunited AND announced London dates
Yes, this was the year that the world saw Axl Rose, Slash and Duff McKagan share the same stage on their Not In This Lifetime Tour. Even better, by the end of the year, the band had confirmed they'd play two UK dates at the London Stadium next summer. You can't really ask for more than that can you?
3. Radio X hosted a conversation with Liam Gallagher
Johnny Vaughan met with the Oasis singer and Paul "Bonehead" Arthurs at Etihad Stadium and the banter was off the charts. Gallagher talked about everything from an Oasis reunion, to his late night calls to Bonehead, and he even helped decipher his tweets from the night before. Plus it was all for a good cause, with proceeds going towards Global's Make Some Noise.
Get the best one-liners from the night in our gallery.
4. The Foo Fighters launched their digital passport for Europe next year
The Learn To Fly rockers are literally flying all over Europe next year, with a diary stacked chock-full of live dates across the continent. After launching a digital passport, the band have added several stamps on it for festival headline slots, with one space conveniently left for Glastonbury 2017.
Here's why we think they're a shoo-in for the Pyramid Stage next year.
5. The Supersonic film came out and totally blew us away
This year saw the Mat Whitecross-directed documentary unleashed on the world. Apart from being bloody funny, it gave us a great insight into one of the biggest bands in UK and delved deep into the hugely complex relationship between the Gallagher brothers.
Re-live the trailer here:
6. Viola Beach's posthumous debut album reached No.1
Following the tragic car accident which saw Viola Beach members Kris Leonard, River Reeves, Tomas Lowe, Jack Dakin and their manager Craig Tarry lose their lives, the family decided to release an album posthumously in their honour. Following overwhelming support from fellow musicians, the media and the public, the band fulfilled their dreams by scoring a UK No.1.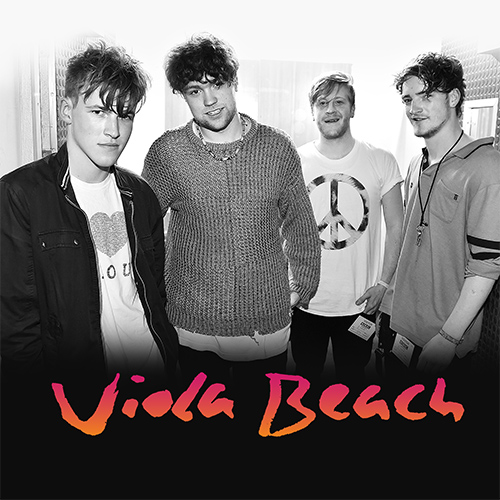 Radio X also held a very special track-by-track album playback with tributes from friends and family of the band.
7. Liam Gallagher announced he was releasing a solo album
After much to-ing and fro-ing, the former Oasis frontman confirmed he was working on his first solo effort in 2017. Cue plenty of banter and promises to bring back rock n roll. As for what we can expect... Liam promises a John "Lennony" sound and we say bring it on.
8. Radiohead confirmed their Glastonbury 2017 slot
Thom Yorke and co. made Radiohead fans very happy by confirming their return to the Pyramid Stage.
Friday 23 June 2017 @radiohead pic.twitter.com/ZUPImafzsW

— Glastonbury Festival (@GlastoFest) October 20, 2016
Before that, the band released their A Moon Shaped Pool album, and played classics such as Creep and Fake Plastic Trees for the first time in years. Let's just hope at Glastonbury 2017 we can hopefully witness another moment like this:
9. T2 Trainspotting released their epic trailer
One of the most iconic British films of all time celebrated 20 years since its 1996 release this year. Then Danny Boyle et al. dropped their epic trailer for its long-awaited sequel. Renton. Sick Boy. Spud. Begbie. Need we say any more?
Watch the trailer again here:
10. Radio X hosted Mumford & Sons' Christmas Party in aid of War Child
The Lover Of The Light folk-rockers teamed up with Radio X to present their very-own Christmas party in aid of War Child, which aims to protect, educate and stand up for the rights of children in war. The intimate gig, which included a one-hour set from the band, was the perfect way to cap off a very touch, but memorable year.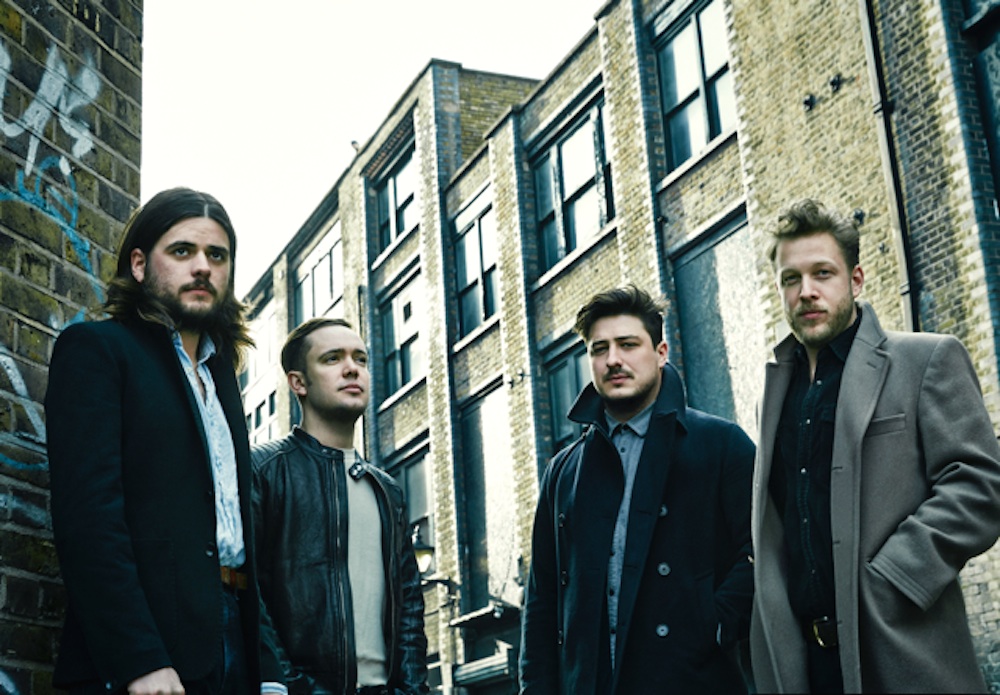 And if that wasn't enough of an early Christmas pressie, The Vaccines Justin walked through the crowd and onto the stage, treating us all to their If You Wanna track.