The 10 Best Beatles Songs In Order Of Streamability
23 December 2015, 12:21 | Updated: 23 December 2015, 12:22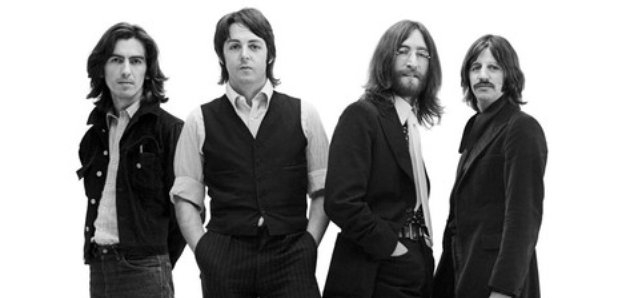 The legendary band have finally agreed to allow their music to appear across nine streaming services. But if you're a novice, what should you begin with? Radio X looks at ten essential tracks to get you started… or just to remind you of how great the Fabs were.
1. Tomorrow Never Knows
The final track from the classic 1966 album Revolver and their first big psychedelic moment. This incredible piece of production basically invented The Chemical Brothers and the whole Big Beat wave.

2. I Am The Walrus
Another journey into the complex mind of John Lennon as part of the quirky Magical Mystery Tour soundtrack. Lennon's lyrics have never been more vivid, the band are at their funky best and George Martin's production takes the sound to another level. As the choir says: "Oompah oompah, stick it up your jumper."
3. Helter Skelter
In which Paul McCartney goes temporarily insane and tries to create the loudest record ever made, in response to The Who. Guitars crash, the pace is manic and Ringo goes overboard on the drums. "I've got blisters on my fingers!" he cries at the end.



4. A Day In The Life
The perfect collaboration between John Lennon and Paul McCartney, this is the dark climax to the fabulous Sgt Pepper album, in which the mundane, everyday grind of life is driven into sharp relief by the psychedelic orchestral climax… and then the final chord that never ends. Their masterpiece?
5. Here Comes The Sun
One from George Harrison, this simple guitar tune celebrates the return of Spring and is given extra fizz by a bit of wobbly Moog synthesiser. Effortlessly brilliant.
6. Norwegian Wood (This Bird Has Flown)
One of Lennon's acoustic numbers was given an exotic sound by George Harrison's brand new sitar, taking a simple tale of awkward infidelity and making it into one of the coolest,most forward-looking Beatles tunes of all. "World Music" effectively started here.
7. Get Back
Macca's Big Idea of 1969 was to take the Fabs back to their rock 'n' roll roots, by cutting out all the studio trickery. This was one of the tracks he came up with, a garbled attempt to be "politically relevant", but ultimately one of their hardest rocking tunes.



8. Ticket To Ride
From the Help! soundtrack, this is a HUGE song from the pen of John Lennon, with George's jangling guitar spawning hundreds of imitators (we're looking at you, The Byrds).
9. Eleanor Rigby
Classic McCartney - a gloomy tale of loneliness backed by a cold and striking string quartet. One of their most striking tracks, and a Number 1 single to boot.
10. Hey Jude
The band's first release on their own Apple label in 1968, this epic 7-minute-plus ballad started life as an ode to Lennon's son Julian. If you're not singing along with the chorus by the end, you need to have a word with yourself.