The Wombats: The Leeds Crowd Were So Loud, We Had To Turn Our Amps Up
28 August 2016, 18:16 | Updated: 29 August 2016, 00:35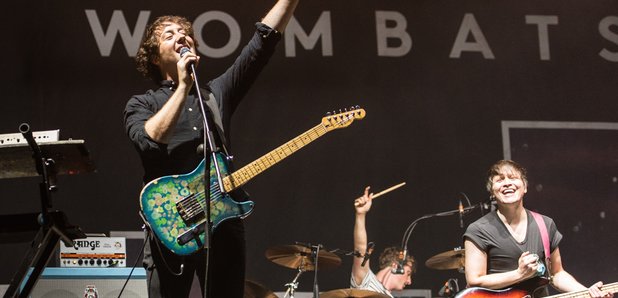 Can Reading Festival compete with the Northern leg of the weekend?
Drummer Dan Haggis has been telling Radio X how the weekend's activities have been shaping up… and the time-honoured question of which part of the country has the best audiences has once again raised its head.
"We played Leeds on Friday and it was just insane," he said, speaking to Radio X's Bryony Waite at Reading. "The tent was spilling over, flares were going off, people crowd-surfing, singing along.
"We had to turn up our monitoring system because the crowd were so loud. We actually couldn't hear what was going on. I don't see how that could ever get old, to be honest."
The Liverpool trio first played Reading and Leeds in 2008, but they're not cocky about seeing off some of the other bands that played that year and have since disappeared.
"I don't think we have a cocky bone in our bodies, to be honest," says Dan. "Our crew often say to us, we should be more confident. But we just play music in a band."
The Wombats play Reading on Sunday just before The 1975 headline the NME/Radio 1 Stage with their much-vaunted live show, but the Scouse lads haven't brought much on-stage technology with them.
Says Dan: "[Our show is] literally no lights moving, you can see the audience and have to rely on banter and all the rest of it. No tricks to hide behind. But when the CO2 [gas jets] went off in Leeds, we all kind of went: Ooh! Even we were excited by it."