Murph: New Wombats Track Started Off Too Creepy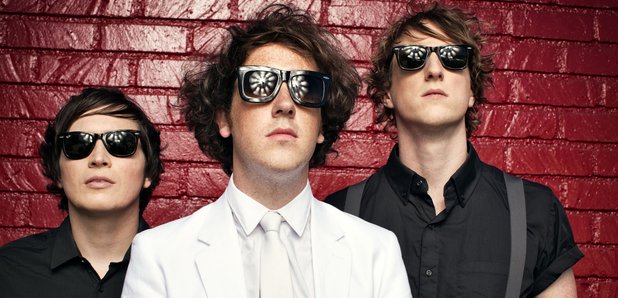 The Wombats have unveiled and released a brand new song called Your Body Is A Weapon.
The track is the first taste of what fans can expect from their upcoming third album and Murph told us it has an interesting back story.

"I was at a BRIT Awards afterparty and I saw this paparazzi guy take a photograph of Harry Styles, who was walking out in front of me, but the photographer looked really miserable," the frontman explained to Danielle Perry on the Radio X Evening Show last night.

"So I conjured up a story where he's got obsessed with a pop star and almost stalks them.

"The lyrics were a lot creepier until we went to LA and then we slightly romanticised it a little bit more because it was a bit creepy. Not dark but a few lines could have certainly been misconstrued."

The single was produced by Eric Valentine (Queens of the Stone Age, Taking Back Sunday) at Barefoot Studios in Los Angeles.

"He's probably the only bona fide genius I think I've met in the music industry," Murph said of him.

"He's only had half a beer in his entire life, he sleeps in the studio. He got a beautiful house in Beverley Hills but he doesn't go there he just sleeps in the studio, he doesn't wear any shoes, he's a very, very intelligent guy. He can problem solve a lot quicker than anyone else."

The band have spent the summer writing songs for the upcoming album and are about to head back to Los Angeles to record it.

Murph reckons it is very likely Your Body Is A Weapon will make the cut.

"We're very happy with it. It's definitely in my top three favourite songs so far that I think are going to be on the album, we're really happy with it," he explained.
Your Body Is A Weapon is out now.