White Stripes Slam "Donald Trump Video" Using Their Music
5 October 2016, 12:05 | Updated: 5 October 2016, 14:22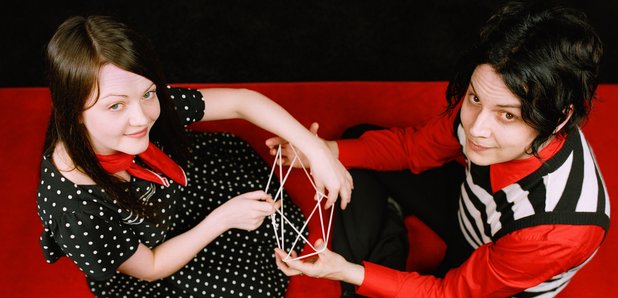 The duo have joined forces to condemn the use of Seven Nation Army in a pro-Trump campaign video.
The White Stripes have reunited to publicly condemn a "Donald Trump campaign video" for using their Seven Nation Army track.
Taking to their official Facebook account, Jack and Meg White have released an official statement, which read: "Regarding the use of 'Seven Nation Army' in a Donald Trump campaign video, The White Stripes would like to unequivocally state that they have nothing whatsoever to do with this video. They are disgusted by this association, and by the illegal use of their song."
See their post below, which was also shared on Jack White's Third Man Records page:
It is unclear which pro-Trump video The White Stripes are referring to, but some are pointing to a fan-made clip which sets a remix of the 2003 hit from their Elephant LP, to an audio of Trump's speech at the Republican Convention.
Watch it here:
Trump Triumphant @RealDonaldTrump

Subscribe to "God-Emperor Trump" on Youtube https://t.co/Ql8Ltu6tqRhttps://t.co/uvYXiKKtCA

— Yung Chach (@PizzaPartyBen) August 15, 2016
According to Pitchfork, The White Stripes' manager, Ian Montone said on the subject: "If you can't find the video, great. Then our lawyers have done their job."
Donald Trump has previously run into trouble with the likes of The Rolling Stones, Aerosmith's Steve Tyler and Neil Young, who all previously slammed the Republican candidate's use of their music.
Watch the original video for The White Stripes' Seven Nation Army below: