Jack White teams up with Michael Kiwanuka
18 February 2014, 16:22 | Updated: 22 April 2014, 17:28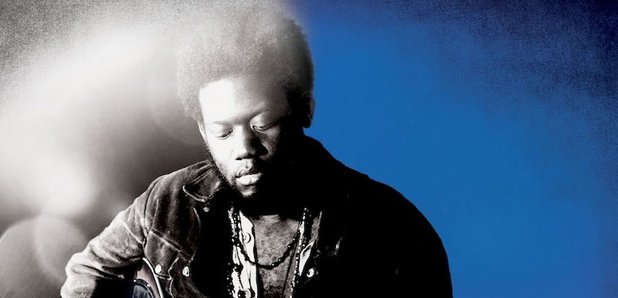 Michael Kiwanuka is the latest to contribute to the Third Man Records Blue Series.
Ahead of working on the follow up to his debut album Home Again, Kiwanuka made his way through Nashville last summer, stopping at at Jack White's label to commit a couple of recordings to tape.
The White Stripes frontman took on producer duties for the 7" which features new track You've Got Nothing To Lose and a cover of Townes Van Zandt's Waitin' 'Round to Die on the B-side.

A-side You've Got Nothing to Lose features The Buzzards' Dominic Davis on upright bass and Cory Younts on piano, joined also by fellow balladeer Lillie Mae Rische on fiddle.
"I'm a big fan of Jack White," Michael Kiwanuka commented. "I used to hear his guitar riffs in secondary school growing up as a teenager. He inspired loads of us to start bands and pick up a guitar which I did. He's an artist that still inspires me today, so it was such a pleasure getting to work with him, and put out this single on Third Man Records."

The 7" is available on vinyl from Third Man Records now. The tracks are also available on iTunes.