Jack White: My New Album Is "Gardening Music"
2 November 2017, 15:06 | Updated: 2 November 2017, 15:15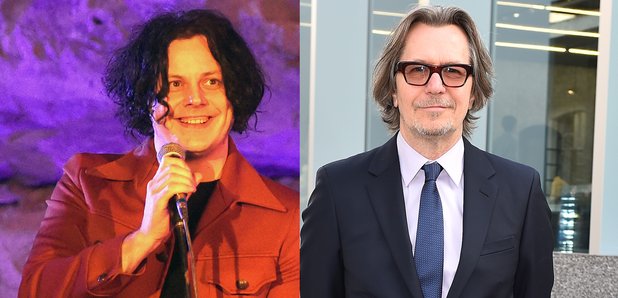 The White Stripes star has been telling actor Gary Oldman about his third solo album…
Jack White has revealed that his forthcoming third solo album will be "good gardening or roofing music" or even "back-alley stabbing music".
In a fascinating chat with actor Gary Oldman for the new issue of Interview magazine, White explained that he'd been recording in a few new places to spark off some inspiration.
He told Oldman: "I've been recording in New York, Los Angeles, and Nashville. I've never recorded in New York or L.A. before. I tried to go to some new places and meet musicians I've never met before, and see if I could get to a new place. I'm getting somewhere. I'll send you something."
He added: "It's good gardening music or roofing music or, you know, back-alley stabbing music. [Oldman laughs] I'm trying to think of some good activities that people haven't written songs for yet."
Album number three will be the follow up to the critically-acclaimed Lazaretto released in 2014, and the third instalment of White's solo career after his debut in 2012 with Blunderbuss.
White was interviewing his 'favourite actor' Oldman as the veteran actor is tipped for an Academy Award for his performance as the late Prime Minister Winston Churchill in the new movie, Darkest Hour. Oldman, who has transformed into characters such as Sid Vicious in Sid & Nancy and Commissioner Gordon in The Dark Knight, discusses playing his latest role as Winston Churchill in Darkest Hour.