Jack White Announces First UK Shows In Four Years
16 January 2018, 16:55 | Updated: 25 January 2018, 11:40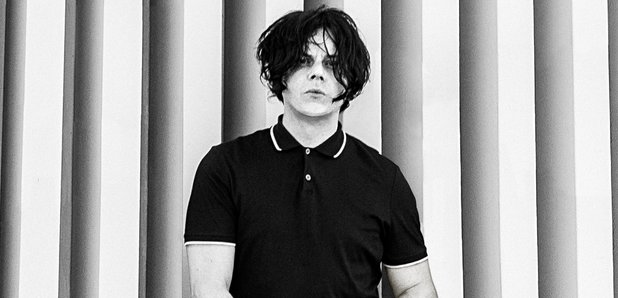 The former White Stripes frontman will play dates to support his new Boarding House Reach album.
Jack White will return to the UK to play two shows this summer.
The Sixteen Saltines rocker has been confirmed to headline London's Eventim Apollo on 27 and 28 June 2018.
The dates will be part of The White Stripes rocker's world tour, Jack White Live, 2018. Find out where else he's headed in his tour video.
Tickets will go on sale from 10am on 26 January (GMT).

Jack White last played the UK at The O2 Arena, London on November 2014 as part of his Lazaretto tour.
These new dates will see him tour his forthcoming solo album, Boarding House Reach, which includes new single Connected By Love.
Watch its video here:
Boarding House Reach is to be released on 23 March. The track listing is as follows:
Connected By Love
Why Walk A Dog?
Corporation
Abulia and Akrasia
Hypermisophoniac
Ice Station Zebra
Over and Over and Over
Everything You've Ever Learned
Respect Commander
Ezmerelda Steals The Show
Get In The Mind Shaft
What's Done Is Done
Humoresque
Meanwhile, the rocker recently hit the headlines for an unexpected reason after a game show contestant mistook him for Eminem.
A picture of the White Stripes rocker was shown on US quiz show, Jeopardy!, along with the clue: "A recent vinyl resurgence has been aided by this musician, who built a pressing plant in his Detroit hometown."
But the gameshow, which requires contestants to provide their answers as questions, took a funny turn when a contestant Julie buzzed in and said: "Who Is Eminem?"
Watch the moment here:
This lady thought Jack White was Eminem. Second time I've died in two weeks watching this show. #Jeopardy pic.twitter.com/Vh7gPdhnol

— Tim King (@_timothyking) January 12, 2018
Luckily order was soon restored when her competitor Rebecca answered correctly.
While it's pretty random to mix up the two artists, Julie can be forgiven for not being a fan of music. Plus, with the US rapper actually being Detroit-based, you could even congratulate her for making an educated guess...
... Which is more than can be said for what will always be dubbed the most stupid answer in the history of game shows ever.
Remind yourself of that moment on Pointless here: