Vampire Weekend Work Out Steve Buscemi Relationship...Actor Performs With Band
2 April 2013, 11:42 | Updated: 6 August 2013, 11:59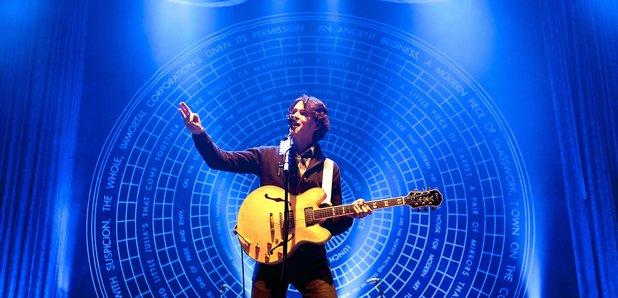 We do like a happy story here on Radio X. Especially if it involves Hollywood actor Steve Buscemi.
At the end of last week Chris Baio from Vampire Weekend publicised that after a bit of family tree research he had worked out that he was in fact a relative of the cult actor.
"EXCITING NEWS - Chris Baio has been working on a family tree for months and just discovered he is a distant cousin of actor Steve Buscemi," the band tweeted.
"He has reached out to Mr. Buscemi who was VERY EXCITED about the connection. We are thrilled about the potential for showbiz synergy."
Seems there was a quick turn around for the family reunion - Buscemi marched in an Easter Parade in New York joined by Vampire Weekend.
He sang part of their song Diane Young while the other members looked on.
The band later tweeted the above picture of the pair with the caption "there is more exciting news to come! For now, look at these beautiful, long-lost cousins".
Chris Baio has since told Rolling Stone that Buscemi will direct a YouTube/Vevo stream of Vampire Weekend's New York show on April 28.
The gig is part of the American Express Unstaged series.