Vampire Weekend: We Didn't Want To Make An Electronic Album
16 May 2013, 15:22 | Updated: 6 August 2013, 19:59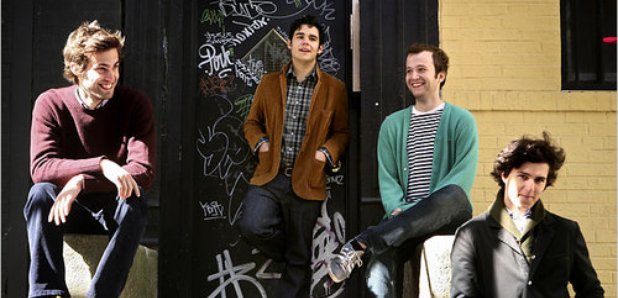 Vampire Weekend have been telling Radio X that the band's new album, Modern Vampires Of The City, has seen the New Yorkers experiment with new ideas - including creating sounds that had never been heard before.
Speaking to Radio X's John Kennedy, singer Ezra Koenig explained that the band had considered changing their sound after the release of the hugely-successful Contra, but that they didn't just want to go "electronic".
"There are more sort of blatantly electronic elements happening," he explained. "I think we saw the idea of continuing down that road and making an even more electronic album to be the expected thing to do and be quite boring. Actually, those were not the sounds that were exciting to us, we were much more excited by warm, simple, classic instruments, sounds and tones.
"We were trying to do something that had really never been done before and trying to make ourselves excited with the way we could make those old tried and true sounds… sound. You've heard a piano before, but have you ever heard a piano that sounds quite like this? That was the way we were pursuing the sounds on this record."
Modern Vampires Of The City was released this week.