Vampire Weekend Named Best Act In The World Today
21 October 2013, 15:29 | Updated: 21 October 2013, 16:03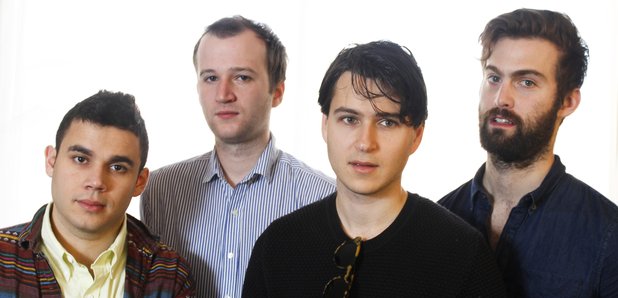 Vampire Weekend have been named the best act in the world today at the Q Awards in central London.
Arctic Monkeys picked up the Best Track prize for Do I Wanna Know, Foals won the Best Live Act prize and Jake Bugg was named Best New Act.

Event of the Year went to Glastonbury festival, Biffy Clyro won Best Album for Opposites and Suede were given the Q Icon Award.

"It's been a privilege to celebrate another brilliant year for music," senior editor Matt Mason said.

"We keep being told that these are tough times for the industry, but the evidence here suggests the opposite. The artists honoured today reflect the variety and richness of the current musical landscape.

"From Jake Bugg to John Cooper Clarke, they give us everything we ask for from rock and pop stars: outstanding, inventive music delivered with absorbing attitude and character."
Despite getting six nominations David Bowie didn't win a single award
The full list of winners:


:: Best New Act: Jake Bugg

:: Best Track: Arctic Monkeys - Do I Wanna Know?

:: Poet Laureate: John Cooper Clarke

:: Classic Songwriter: Chrissie Hynde

:: Best Event: Glastonbury Festival

:: Best Video: Manic Street Preachers - Show Me The Wonder

:: Spirit of Independence - Belle and Sebastian

:: Classic Album - Happy Mondays - Bummed

:: Best Live Act - Foals

:: Best Album - Biffy Clyro - Opposites

:: Q Icon - Suede

:: Best Solo Act - Ellie Goulding

:: Best Act in the World Today - Vampire Weekend

:: Q Idol - Robbie Williams

:: Outstanding Contribution to Music - Pet Shop Boys