Steve Buscemi Tackles Vampire Weekend's 'Lack of Self Promotion'
23 April 2013, 12:31 | Updated: 6 August 2013, 13:49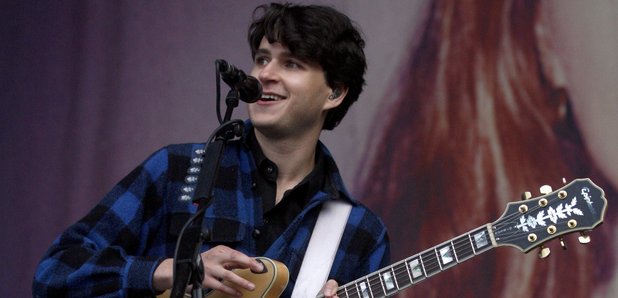 Steve Buscemi's made another video with Vampire Weekend.
They've been working together since the band's bassist found out he was a distant relative of the US actor.
"EXCITING NEWS - Chris Baio has been working on a family tree for months and just discovered he is a distant cousin of actor Steve Buscemi," the band tweeted.
"He has reached out to Mr. Buscemi who was VERY EXCITED about the connection. We are thrilled about the potential for showbiz synergy."
Not long after this Twitter revalation Buscemi marched in an Easter Parade in New York joined by Vampire Weekend and it was then revealed the cult actor is going to direct the live streaming of an up coming gig in the States.
In the latest video clip, Buscemi is seen talking to New York Mayoral candidate Bill De Blasio about the band's lack of self promotion... and it turns out he's a fan.