Vampire Weekend: Sushi is our big extravagance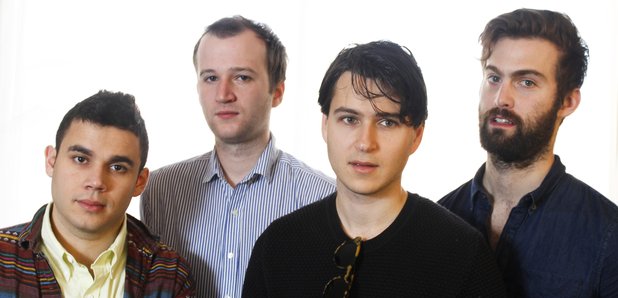 Talking to Radio X's John Kennedy, Chris Baio from the band has said it's Sushi that the lads binge on these days.
"It's been four guys with laptops. We've been ordering a lot of Sushi after shows lately. That's our biggest extravagant thing."
"That's as crazy as it gets."
But the band aren't quite at the stage where there have their own personal chef yet, unlike U2 and The Rolling Stones. "It sounds very glamorous to tour with a chef. When we tour in the UK a catering company will travel with us…but a chef would be very glamorous."
The band's bassist was in with Radio X to put a special Halloween mix together for Xposure - you can listen to the show again here. Baio also spoke about about his new EP and Vampire Weekend's forthcoming European tour.
Baio's Mira EP is out now.