Two Door Cinema Club Announce New Album
20 June 2012, 15:19 | Updated: 15 August 2013, 15:05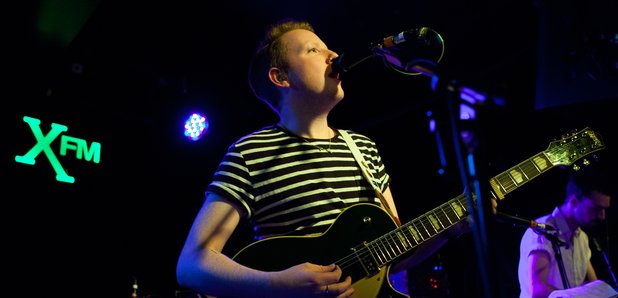 The highly-anticipated sophomore album will be released on Kitsune in September.
The trio have been recording the follow up to Tourist History in LA with acclaimed producer Jacknife Lee (R.E.M., Snow Patrol, Bloc Party) in his home studios.
"Beacon is a much more intimate record than our first, but at the same time, it's much bigger and more inclusive," frontman Alex explained. "Trying to find that balance has been our goal for a long time and this record takes us one step closer to the band we've dreamt of becoming."
Tracklisting:
1. Next Year
2. Handshake
3. Wake Up
4. Sun
5. Someday
6. Sleep Alone
7. The World Is Watching (with Valentina)
8. Settle
9. Spring
10. Pyramid
11. Beacon