The Who Slam Quadrophenia Sequel As "Crass," "Carry On" And "Karaoke"
8 June 2016, 13:47 | Updated: 16 April 2017, 23:50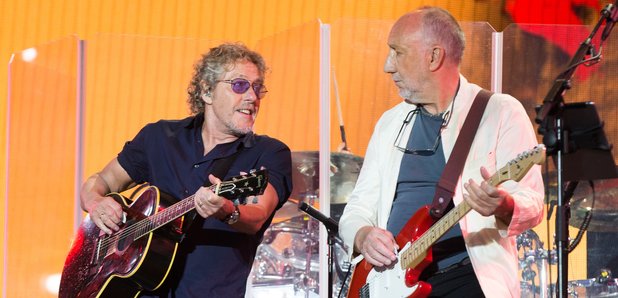 The band have reportedly said the film is a "blatant attempt to cash-in" on the 1979 original.
The Who and their manager have denied any affiliation with the Quadrophenia sequel, calling it a "crass attempt to cash in on the excellence of the original".
Last month it was reported that filming for To Be Someone, was scheduled to start this summer, featuring original cast members, including Phil Daniels and Toyah Wilcox.
However, Pete Townsend and Roger Daltry - who created the original rock-opera that inspired the 1979 film - have condemned the follow-up, adding it will contain "no words or music from The Who".
According to NME, a statement, which came from the band and their manager Bill Curbishley, reads: "Quadrophenia is a significant and influential film based on The Who's music, not some 'carry on' franchise. Any follow-up could only be made by the authors of the original and would need to be worthy of the name. This karaoke sequel announced recently would be totally ridiculous."
It continues: "The new film doesn't feature Sting, Leslie Ash or Ray Winstone from the original, let alone any words or music from The Who."
"I find it hard to understand why any of the original cast would lend themselves to this crass attempt to cash in on the excellence of the original, when this quite clearly isn't a sequel," Curbishley said.
"For the avoidance of doubt, this project isn't endorsed by The Who, Who Films, Universal or any of the other rights owners of the original."
The sequel is based on the novel by author Peter Meadows and will be directed by Ray Burdis, who produced the 1990 Kray brothers biopic The Krays.
Watch the trailer for the original film below:
Last year saw members of the original Quadrophenia cast celebrate the film, with an immersive event at the Hammersmith Eventim Apollo.
See pictures from the event below: