WATCH: Richard Ashcroft Sings The Verve's Lucky Man To Two Lucky Kids
3 May 2016, 14:08 | Updated: 22 November 2019, 16:30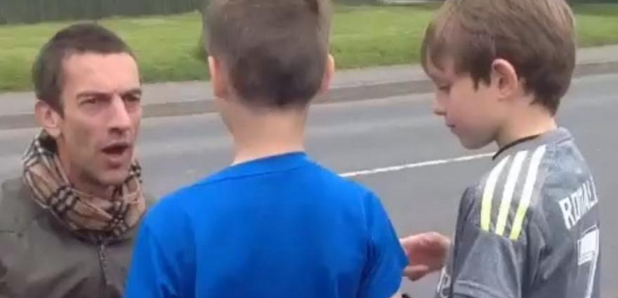 The former Verve frontman treated two young lads to a "secret gig" recently.
A video has emerged online, which sees Richard Ashcroft serenading two kids with Lucky man.
The clip - which was originally posted by lisalumberjack before being re-grammed by Instagram account oasis_roses_beatles - sees The Verve man belt out his classic track for two kids... and what sounds like their parents in the background.
We're not sure who the young lads are, but we are really REALLY jealous of them.
Watch the video below:
Lucky Man? Lucky boys, more like.
Ashcroft isn't the only British legend who's done a spot of impromptu singing lately.
Liam Gallagher and was filmed taking part in a Wonderwall singalong in Malta, alongside original Oasis guitarist Paul "Bonehead" Arthurs.
If that wasn't magical enough, the pair even asked Maltese musician Peter Borg to play his own tracks and gave him a few pointers too.
Watch the moment it unfolded below:
Best Wonderwall singalong EVER.
Picture: Instagram/oasis_roses_beatles /lisalumberjack