The Vaccines: "We Recorded During Snowmageddon!"
31 March 2015, 08:05 | Updated: 31 March 2015, 16:31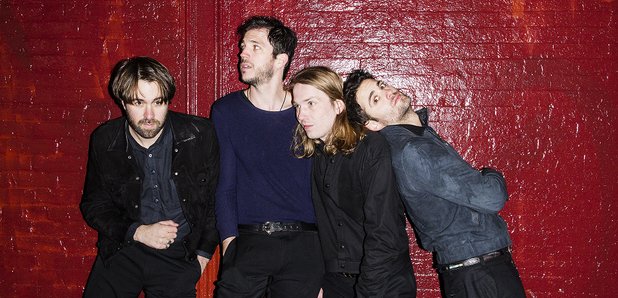 Justin from The Vaccines has told Radio X's Danielle Perry the secret to the fresh sound of their new single Dream Lover: they recorded it during wild snowstorms in New York.
We've still got a few weeks to wait until we get to hear all of The Vaccines' new album English Graffiti, but new single Dream Lover was given its debut spin on Radio X by Danielle Perry last night. And Danielle caught up with Justin from the band to hear the story behind the song.





Justin said Dream Lover is "a big departure from what we've done in the past".
"Even with [previous single] Handsome, we felt Dream Lover was more of a bridge and made more sense in our lineage. This gives maybe a greater indication as to what the record sounds like from a sonic standpoint...It's one we're really proud of."

And the frontman said that their surroundings during the recording process might have had an impact on the final sound. The song came together during winter in New York, when freak snow blizzards shut down huge chunks of the city.

"There was six foot of snow at some points - Snowmageddon!" said Justin. "There is that kind of icy, quite tense sound...although ironically it was actually written in LA. Sunny LA!"

English Graffiti is released on 25 May 2015 and the band will announce details of a UK arena tour in the next few weeks.