Watch The Vaccines Perform Impromptu Song At Mumford And Sons' Xmas Party
23 December 2016, 11:14 | Updated: 23 December 2016, 20:52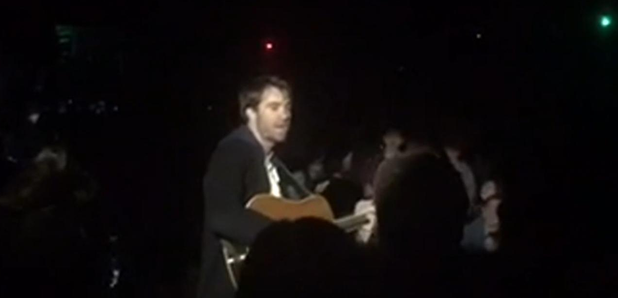 Justin Young was attending the gig when the band asked him to play a track.
Last night (22 December) we held Radio X Presents Mumford And Sons' Christmas Party. The Mumford lads played a tiny gig for just a few hundred people, with all the proceeds going to the charity War Child.
It was an incredible night at London's Omeara venue, and one of the highlights didn't even come from the band.
After asking the audience to sit down so the band could play an acoustic track with no microphones, the Mumford boys spotted The Vaccines lead singer Justin Young and bullied him into performing a song. You can watch the result below.
What a night!