The Vaccines are "hooking up" soon
2 March 2014, 06:00 | Updated: 2 March 2014, 19:07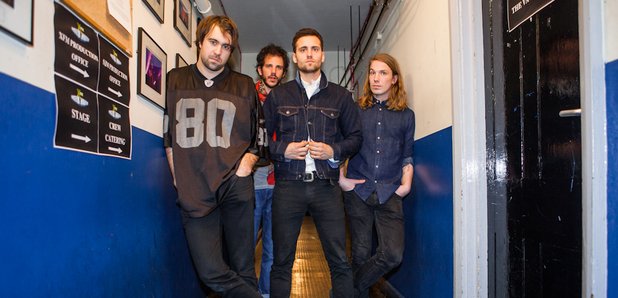 Arni Arnason from The Vaccines has told Radio X the band will be getting back together to begin work on new material fairly shortly.
"The Vaccines are currently sort of just in writing mode," he told Radio X's Maz Tappuni. "We're hooking up in a couple of weeks to lock ourselves in a... I don't know... a farm, or a barn, or a something somewhere in England.

"I don't know any details, I'll just show up where I'm told to be, when I'm told to be there. We'll be writing and just enjoying."

Arni is co-presenting this tonight's Communion Presents on Radio X, alongside Maz.

He told Maz that he has developed some unusual hobbies during The Vaccines' time off.

"Soldering is all I do these days.

"Somebody made the dramatic mistake of giving me a modular synthesiser the other day. They are massive machines where you sort of plug various things in and out, various leads and they play a sequence.

"They are essentially incredibly nice noise-makers but actually useless for music making

"It's mostly just headache-inducing at the moment. Apart from soldering and eating biscuits I'm just inducing headaches to myself."

You can hear Arni co-presenting Communion Presents tonight 10-11pm.