The Smiths' The Queen Is Dead For Super Deluxe Edition
18 July 2017, 14:20 | Updated: 18 July 2017, 14:24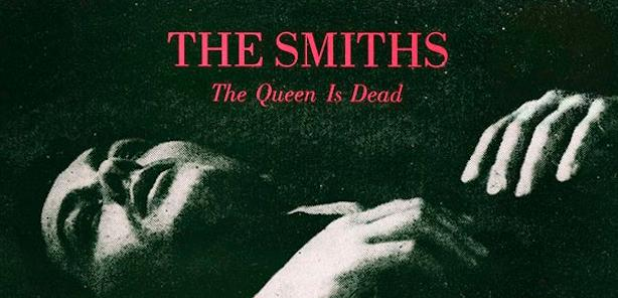 According to reports, the Manchester band's iconic third album is set for a reissue this year.
The details of a super deluxe edition of The Smiths' The Queen Is Dead have been revealed.
According to Stereogum via fan blog Morrissey-Solo, the re-issue of the band's seminal 1986 album - which spawned tracks such as The Boy With The Thorn In his Side and There Is A Light Which Never Goes Out - will be out this year.
The re-release was first teased on The Smith's Facebook page, which posted images and celebrated its 31st anniversary with two singles from the album.
According to the outlet, the edition will be sold as a double CD or CD/DVD boxset, and will include demos, B-sides and rarities.
Meanwhile, the trailer for upcoming Morrissey biopic England Is Mine - which is out in cinemas on 4 August - has been unveiled.
Watch it below:
Following the teaser, Morrissey's childhood friend slammed it in a Facebook post, where he called the upcoming film a "rather insulting" work of "historical fiction".
Get the full tracklisting below:
Disc 1
1. The Queen Is Dead (2017 Master)
2. Frankly, Mr. Shankly (2017 Master)
3. I Know It's Over (2017 Master)
4. Never Had No One Ever (2017 Master)
5 Cemetery Gates (2017 Master)
6. Bigmouth Strikes Again (2017 Master)
7. The Boy With The Thorn In His Side (2017 Master)
8. Vicar In a Tutu (2017 Master)
9. There Is A Light That Never Goes Out (2017 Master)
10. Some Girls Are Bigger Than Others (2017 Master)
Disc 2
1. The Queen Is Dead (Full Version)
2. Frankly, Mr. Shankly (Demo)
3. I Know It's Over (Demo)
4. "Never Had No One Ever" (Demo)
5. Cemetery Gates (Demo)
6. Bigmouth Strikes Again (Demo)
7. Some Girls Are Bigger Than Others(Demo)
8. The Boy With the Thorn In His Side (Demo Mix)
9. There Is A Light That Never Goes Out (Take 1)
10.Rubber Ring (Single B-Side) [2017 Master]
11. Asleep (Single B-Side) [2017 Remaster]
12. Money Changes Everything (Single B-Side) [2017 Master]
13. Unloveable (Single B-Side) [2017 Master]