The Smiths nominated for 2016 Rock N Roll Hall Of Fame
9 October 2015, 09:43 | Updated: 11 November 2015, 12:05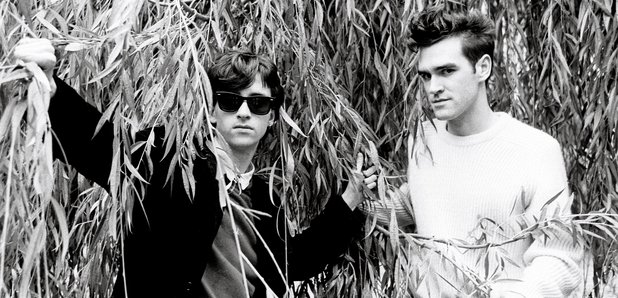 Nine Inch Nails, Deep Purple and Yes are also up for the honour.
The Smiths have been nominated for next year's Rock N Roll Hall of Fame. The former Manchester band are among 15 artists to have received a nod, including Nine Inch Nails, Deep Purple, Yes, Chicago, The Cars and N.W.A.
Of the 15 nominees, only six artists will be inducted to Hall of Fame, which last year saw Lou Reed, Green Day, Joan Jett, Stevie Ray Vaughan, The Paul Butterfield Blues Band and Bill Withers receive the honour.
The public can vote for their favourite act on the Hall Of Fame website and their choice will make up one of the final inductees, which will be confirmed in December.
The event, which takes place in New York in April next year, has played host to several reunions in the past, with Cream, Led Zepplin and the surviving members of Nirvana reuniting last year.
While The Smiths fans cross their fingers in the unlikely event of a reunion, Morrissey and Johnny Marr have remained characteristically silent on the news.
We can still live in hope though...
Johnny Marr's not backwards in coming forwards when it comes to everything else though, using his homecoming gig at Manchester's Albert Hall to publicly slate Prime Minister David Cameron.
See the full list of Rock N Roll Hall Of Fame 2016 nominees below:
Chicago
Cheap Trick
Deep Purple
The Cars
Chaka Khan
Chic
The JB's
Janet Jackson
Los Lobos
Steve Miller
NWA
Nine Inch Nails
The Smiths
The Spinners
Yes