Ryan Adams Making Taylor Swift Covers Album In The Style Of The Smiths
6 August 2015, 15:35 | Updated: 6 August 2015, 16:32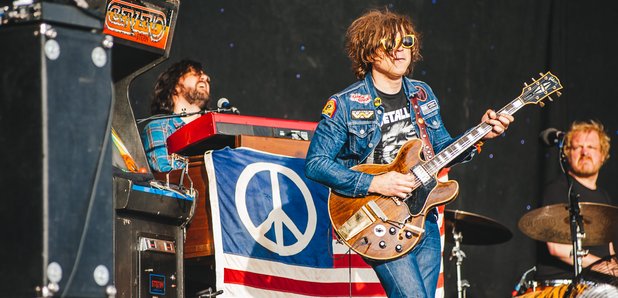 That's right, the singer-songwriter is planning to take on the work of Swift.
Ryan Adams has bizarrely claimed to be working on a collection of Taylor Swift covers. What's more, he plans to record them in a "Smiths" style. Adams took to Instagram to announce the news, stating "Taylor Swift 1989 full album cover night 1. As played by the Smiths."
You can see the post below.
Why he wants to rework the songs to the sound of The Smiths? We don't know and Morrissey has yet to make a comment. Taylor Swift, on the other hand, is absolutely thrilled about the news. On hearing about the project on Twitter, Swift replied saying "is this true??????? I WILL PASS OUT."
Will it be any good? Only time will tell.
Ryan Adams is no stranger to doing covers. Listen to his excellent rendition of Wonderwall below.