Peta Launch The Smiths-Inspired Meat Is Murder Game
11 August 2016, 09:34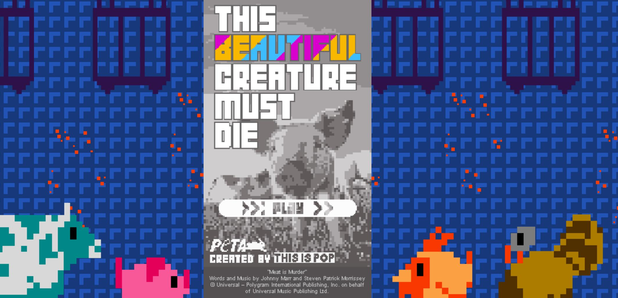 Morrissey's given the game a thumbs up, calling it the "biggest social crusade of all".
Peta have launched their Smiths-inspired Meat Is Murder game.
The This Is Pop-created game challenges players to stop animals falling into steel blades by throwing rainbows at them.
And if that wasn't animal friendly enough, it all happens while an 8-bit version of the title track to The Smiths' 1985 album, Meat Is Murder, plays.
Check out the game below:
Unsurprisingly, Morrissey - who is a passionate vegan and Peta-supporter - has given it his seal of approval, saying: "This game is the biggest social crusade of all, as we safeguard the weak and helpless from violent human aggression. You don't get that from 'Pokémon Go.'"