Morrissey Told To Quit Music
22 March 2013, 14:37 | Updated: 22 April 2014, 17:59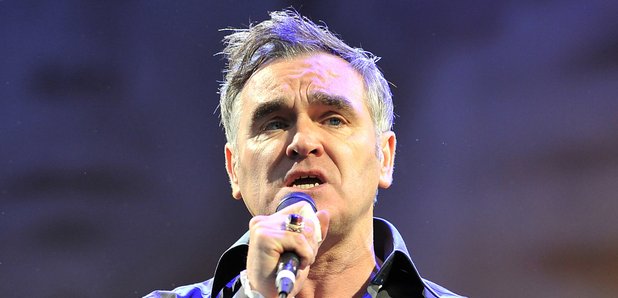 Morrissey has revealed that he's been told to quit the music business because of health worries.
The 53-year-old singer had to cancel the remainder of his North American tour earlier this month after a series of hospital visits that included pneumonia, an ulcer and a throat ailment called Barrett's oesophagus.
Speaking to Mexican radio station Reactor 105.7, the former Smiths frontman claimed that the medical bills had "soaked up all the insurance" for the tour.
"I had a very bad time," he said. "I had internal bleeding and I was rushed into hospital and I had lost a lot of blood. They tried to patch me together over the following five weeks but it didn't work. Each time it seemed as though I was back to robust health I would decline. I'm still receiving ongoing treatment and I am very optimistic now."
The star also explained that doctors had advised him to quit touring - and the entire music business: "I have been cautioned to, but it's difficult for me because it's very ingrained in me."