Morrissey: "Russell Brand Should Not Marry"
2 August 2010, 10:18 | Updated: 22 April 2014, 18:00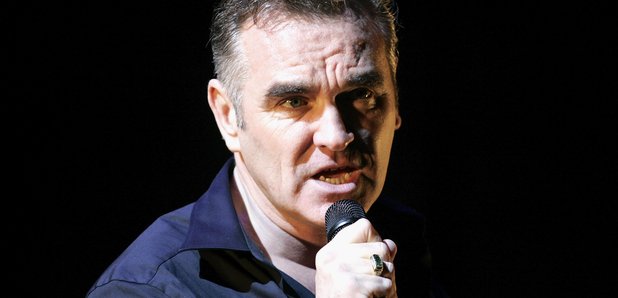 The Mozfather offers the star advice on his forthcoming marriage to Katy Perry...
Morrissey has given some heart to heart advice to pop diva Katy Perry.... and he's suggested that marrying Russell Brand is not the right thing to do.
It's all in Mancunian jest, of course. Speaking to The Sun, Perry explained: "I met Morrissey for the first time the other day and we had tea together. He's Russell's mate and he is fascinating but he was giving us a hard time about getting married.
"He swooned and sighed, 'Oh, left hand third finger, don't do it.' It was just so eloquent and poetic and like one of his songs."
Brand is, of course, a long-term Morrissey fan, but it's unlikely he'll be Guest Of Honour at the forthcoming nuptials.
Katy added: "It would be great to have him at the wedding but I told him, 'We can't have a Mr Misery like you messing things up.'