Morrissey To Release Lou Reed Cover
11 November 2013, 11:49 | Updated: 22 April 2014, 17:55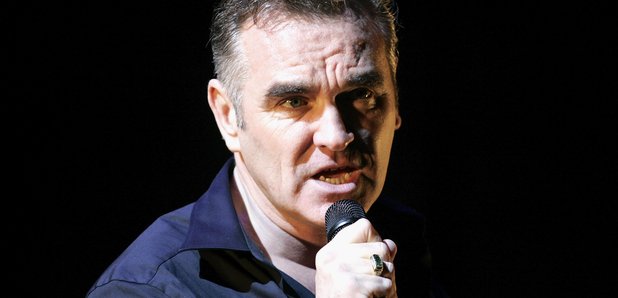 Morrissey has announced he is going to release a cover of Lou Reed's Satellite of Love.
His version of the late singer's big hit was recorded live at the Chelsea Ballroom at the Cosmopolitan in Las Vegas on November 25 2011.

It will be available to download from December 2 and on heavyweight 12-inch disc and a 7-inch picture disc, with additional live tracks, in January.

Lou Reed, died on October 27 after suffering from liver problems - he had a liver transplant last year.

His widow Laurie Anderson recently wrote a moving piece on her time with the Velvet Underground frontman, including his last moments.

"I have never seen an expression as full of wonder as Lou's as he died," she wrote.

"His hands were doing the water-flowing 21-form of tai chi. His eyes were wide open. I was holding in my arms the person I loved the most in the world, and talking to him as he died. His heart stopped. He wasn't afraid. I had gotten to walk with him to the end of the world. Life - so beautiful, painful and dazzling - does not get better than that. And death? I believe that the purpose of death is the release of love."