Morrissey: I'm halfway through writing my first novel
3 January 2014, 12:54 | Updated: 22 April 2014, 17:55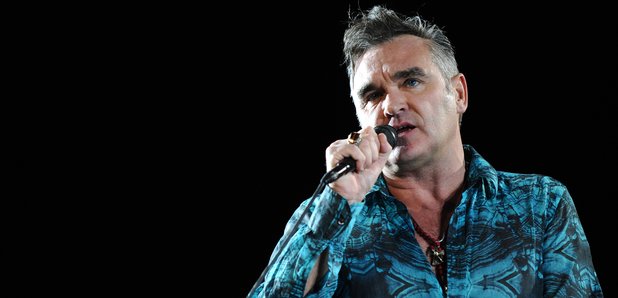 The singer has claimed that he's working on a fiction follow-up to his hugely successful book, Autobiography.
In a response to a fan question on the site True To You Morrissey said:

"In 2013 I published my Autobiography and it has been more successful than any record I have ever released, so, yes, I am mid-way through my novel. I have my hopes."

Autobiography was published in October and went straight to the top of the best-selling book charts. It was not his first book: before he found success with The Smiths, he wrote and published biographies of James Dean and The New York Dolls and a third, Exit Smiling, was a collection of stories about little-known film stars and was released many years after it was written in 1998.

He also took the opportunity to rail against the staleness of the music industry. "The actuality is that radio stations will not play my music, and the majority of people have lost faith in the music industry, and it's generally assumed - quite rightly - that the number one chart positions are "bought" by the major labels.

"There really is no passion left in pop or rock music, and I don't think people believe for an instant that the faces we constantly see on television and in magazines are remotely popular. It's all, now, solely a question of marketing."