Morrissey Donates Compensation Pay Out To PETA
9 July 2013, 16:49 | Updated: 22 April 2014, 17:58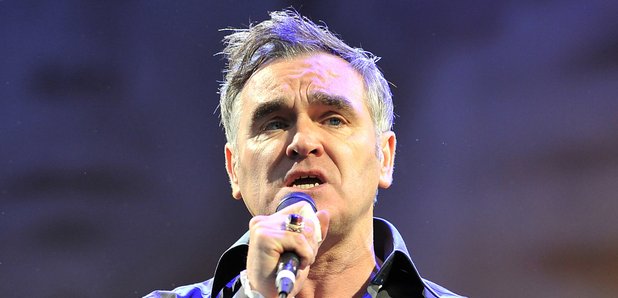 Morrissey's donated ten thousand pounds he got in compensation from Channel 4 to animal campaign group PETA.
The former Smiths singer was paid the money after Please, Please, Please Let Me Get What I Want (which was on the Meat Is Murder album) was used without permission in an advert for a Gordon Ramsay show.

The donation will be used to fund an anti foie-gras campaign targetting the sale of the it at Fortnum & Mason.

"Ramsay may very well stick his head in his microwave when he hears that the money I received from Channel 4 because one of my songs was used to promote his Christmas show is being donated to Peta to fight foie gras," Moz commented.

"Foie gras is so cruelly produced that he'd be against it if he had an ethical bone in his body."