Limited Edition Smiths T-Shirt Running Out
6 January 2015, 14:15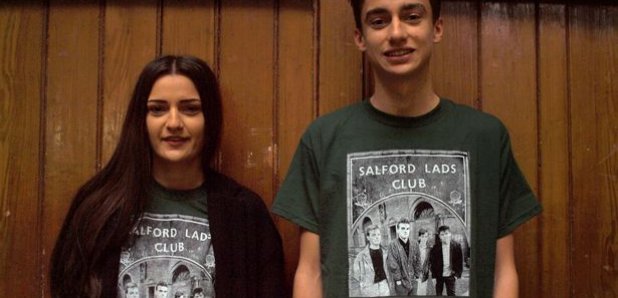 A sudden rush of demand for a new Salford Lads Club t-shirt has sparked warnings that they could run out soon.
The t-shirt, which features an iconic Stephen Wright photograph, has been on sale since November. But a sudden surge in demand has led to warnings that they could run out.

The design is raising funds for the club, with orders reportedly coming in from as far afield as New York and Japan.

Amber Sanchez, a volunteer at the Salford Lads Club, told the Manchester Evening News: "We are running out of size medium and will have to order some more.
American fans are proving especially interested in the shirt: "We have orders from California, Brooklyn, New York, New Jersey, Arkansas, and Illinois."
"Fans from France, Ireland, and Lanarkshire have also ordered them. We also sold a couple to some fans from Japan who called in person."

The shirt is available here.