Johnny Marr & Morrissey Talked Reforming The Smiths In 2008
31 October 2016, 14:07 | Updated: 31 October 2016, 14:11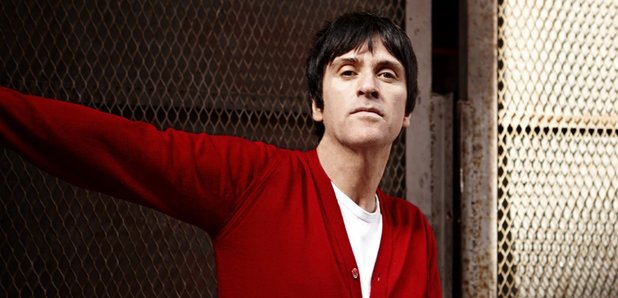 The former Smiths guitarist has opened up about coming close to a reunion in his new memoir.
Johnny Marr has revealed he once spoke with Morrissey about reforming The Smiths.
In a recent interview with the Guardian, the legendary Smiths guitarist spoke openly about the last time he saw Morrissey, and how they discussed the possibility of a reunion.
It was 2008, and the two hadn't seen each other since the court case between themselves and their bandmates, bassist Andy Rourke and drummer Mike Joyce.
Describing their meeting in a pub in his Set The Boy Free memoir, Marr revealed: "Suddenly we were talking about the possibility of the band re-forming, and in that moment it seemed that with the right intention it could actually be done and might even be great."
He added: "For four days it was a very real prospect. We would have to get someone new on drums, but if the Smiths wanted to re-form it would make a hell of a lot of people very happy, and with all our experience we might even be better than before."
Unfortunately for Smiths fans everywhere, a 2008 reunion never materialised; the pair didn't see one another again, and Marr joined the Cribs on tour in Mexico, after not hearing back from the former frontman.
Despite the messy break-up of the band, Marr spoke fondly of his relationship with Morrissey during the band's conception, but maintained it's unlikely that the pair will ever fully resolve their differences.
When asked if their relationship would ever be rekindled, Marr replied: "I don't. I think it's run its course. I don't feel unfriendly in any way towards Morrissey – there's just no need for it.
"One of the things we had in common was that we lived for work, and we're too busy doing what we're doing now."
It's nice to know that there are no more hard feelings between them though, and whilst a reunion is off the cards, at least Marr and Mozza have put the past behind them, and can share a civilised pint in their hometown.
Set the Boy Free is available to buy now.