WATCH: Johnny Marr Says A Smiths Reunion Isn't "Necessary"
2 November 2016, 14:28 | Updated: 4 November 2016, 16:36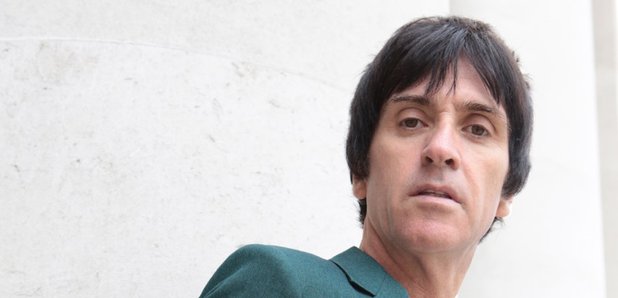 The former Smiths guitarist has also discussed Morrissey's views on Brexit.
Johnny Marr has ruled out the chances of a Smiths reunion, saying he doesn't think it's "necessary at all".
Speaking to Sky News, the How Soon Is Now? guitarist revealed: "I can only speak for myself. It doesn't feel like it's necessary at all.
"I really like moving forward."
Watch the clip below:
When asked about the Morrissey's recent pro-Brexit, and pro Nigel Farage comments, he mused:"I always forget about that.
"That's just stuff that I hear second hand. If it is the case that he's pro-Farage, then there would be a slight drawback in that I think, as anyone can imagine."
The interview with The Messenger singer comes on the same week that it was revealed he and Morrissey came close to reuniting The Smiths in 2008.
Talking about a pub date he had with his former bandmate in his Set The Boy Free memoir, Marr writes: "Suddenly we were talking about the possibility of the band re-forming, and in that moment it seemed that with the right intention it could actually be done and might even be great."
He adds: "For four days it was a very real prospect. We would have to get someone new on drums, but if the Smiths wanted to re-form it would make a hell of a lot of people very happy, and with all our experience we might even be better than before."
Set The Boy Free is out on 3 November 2016.